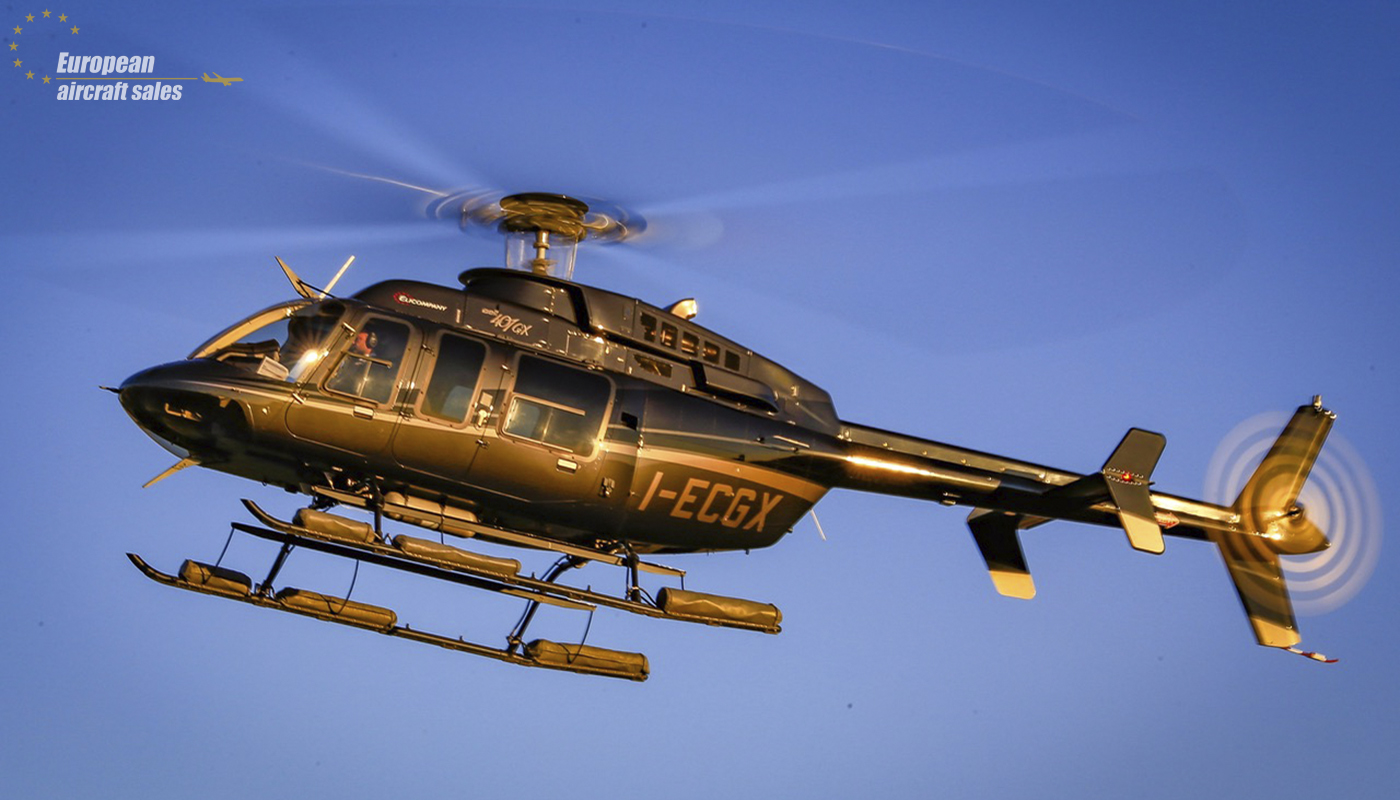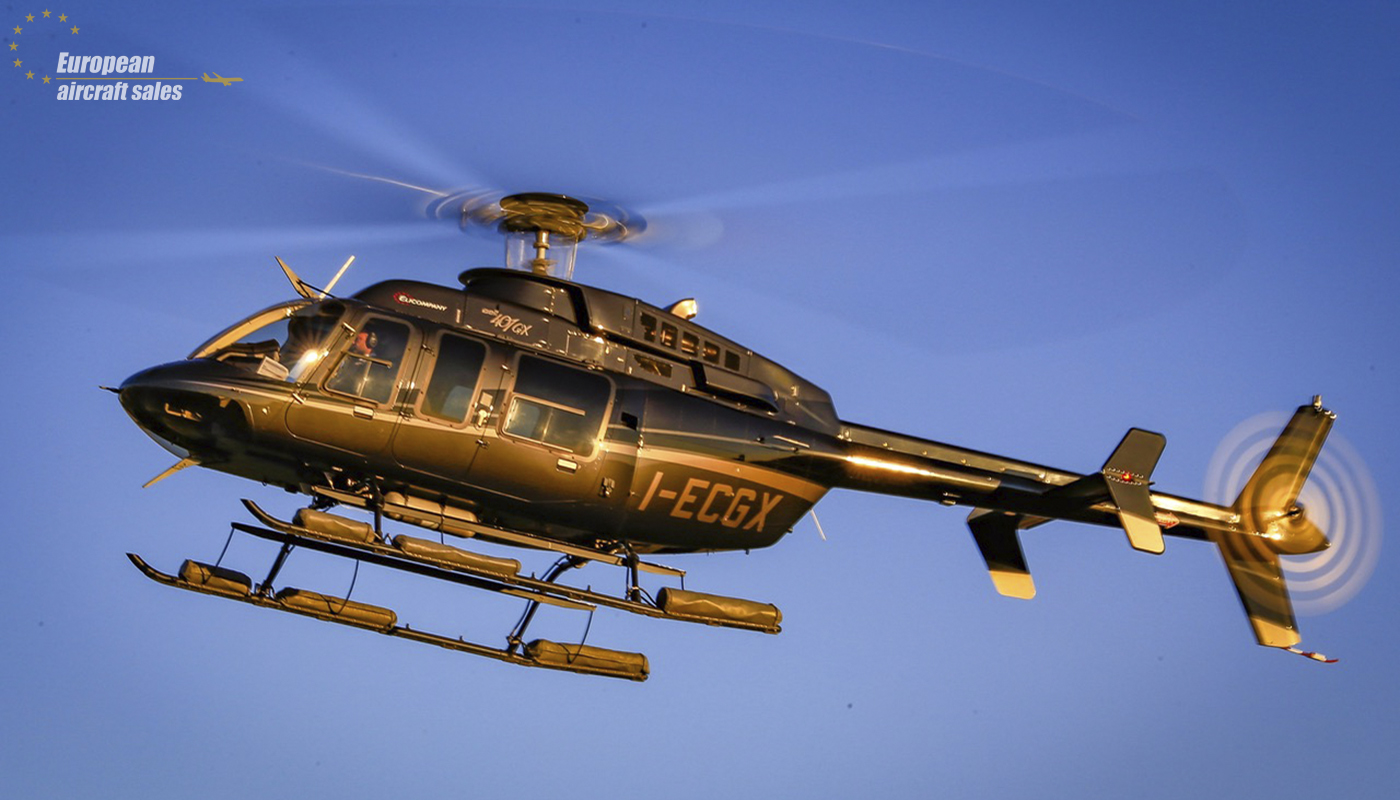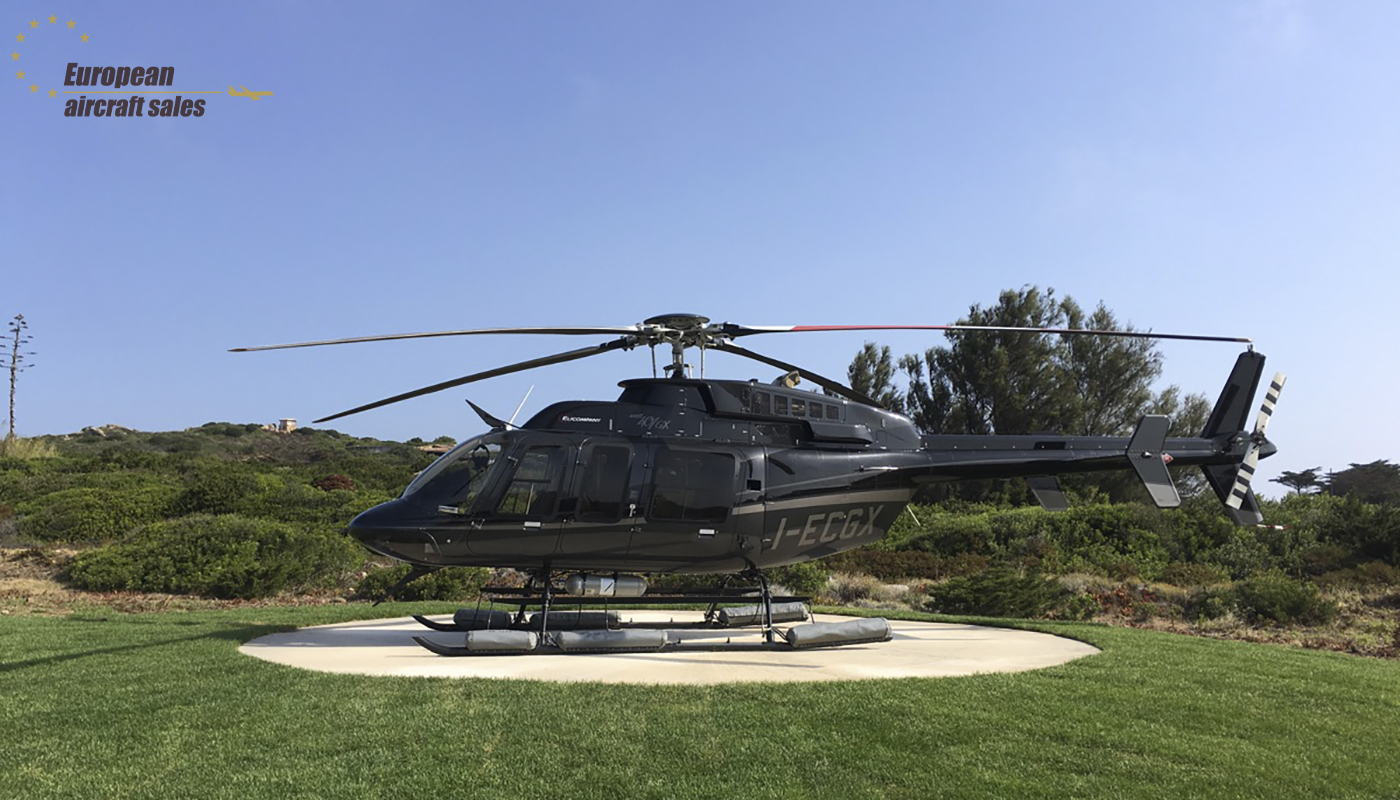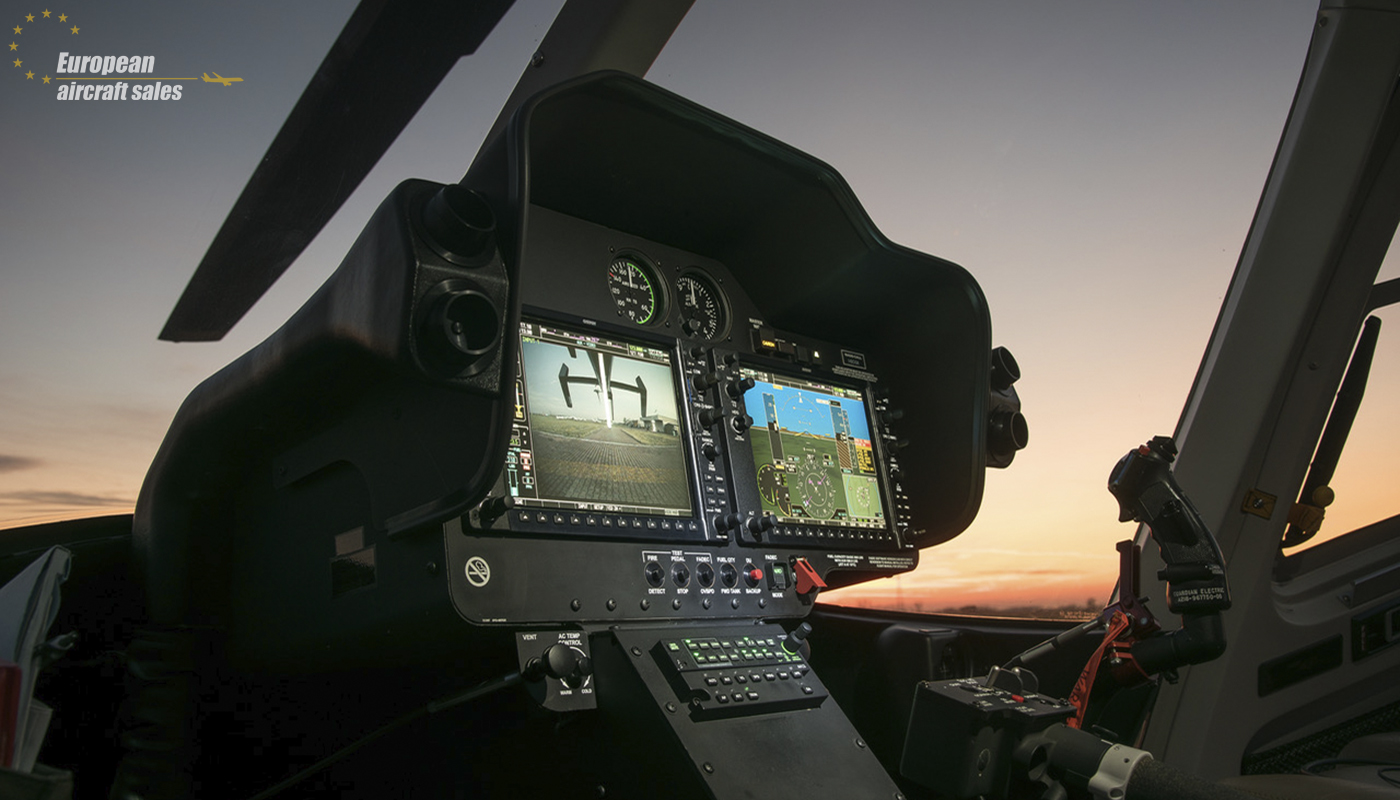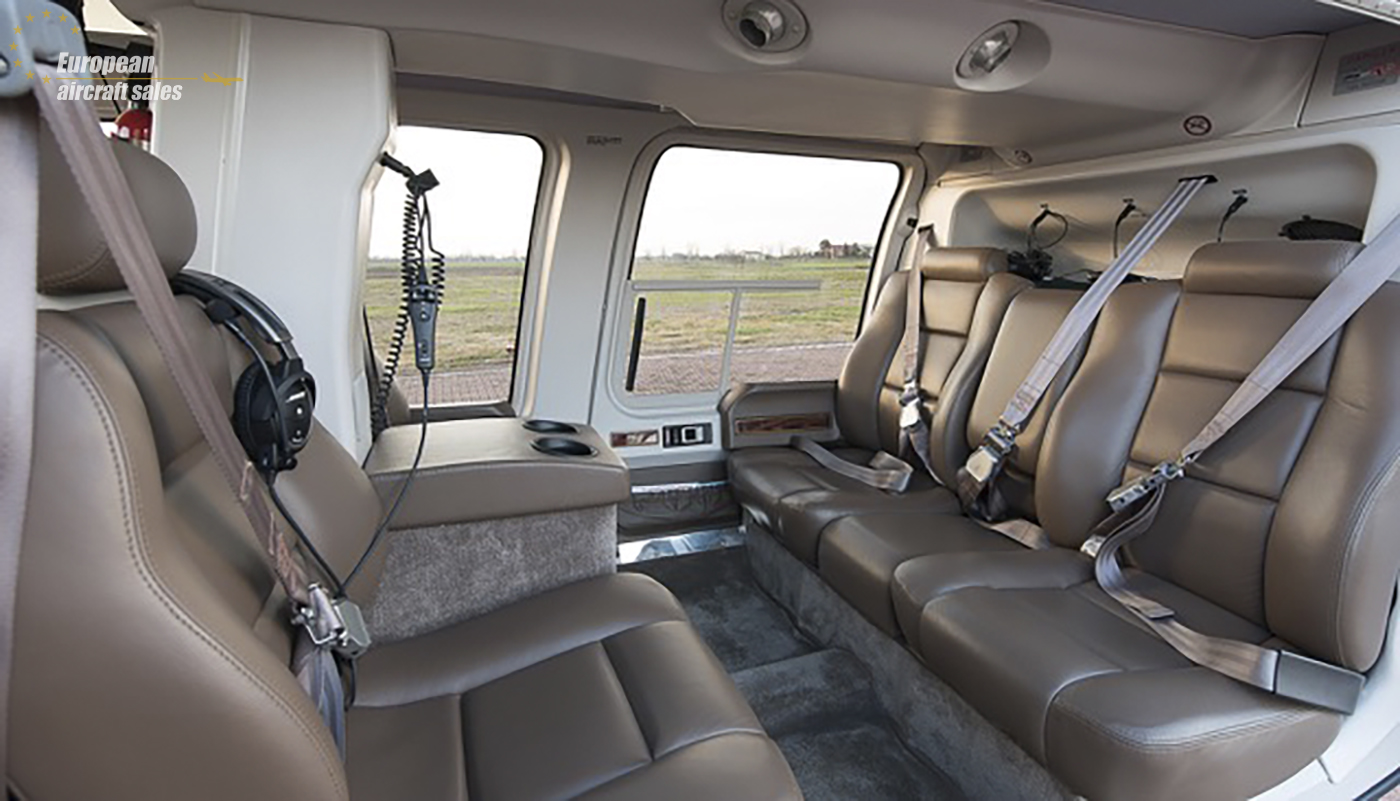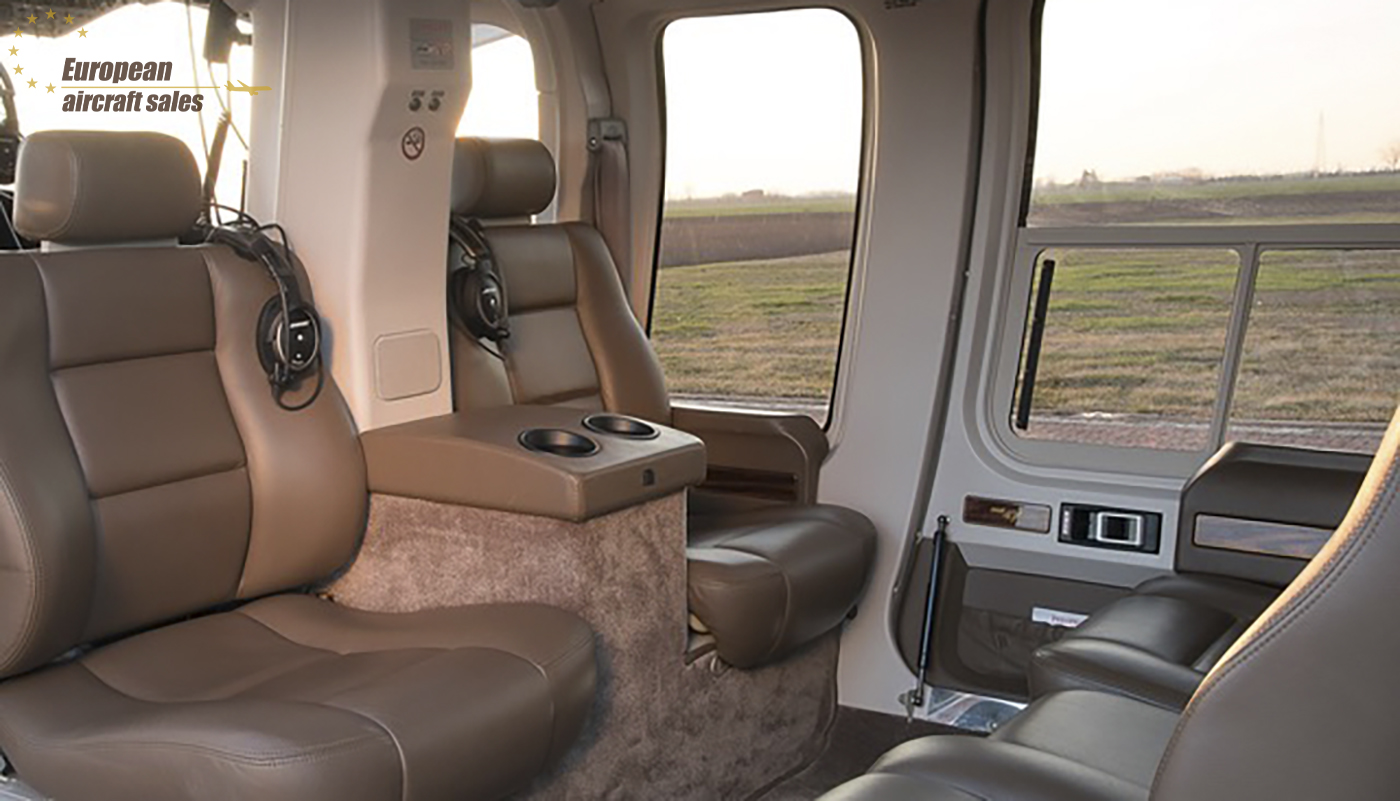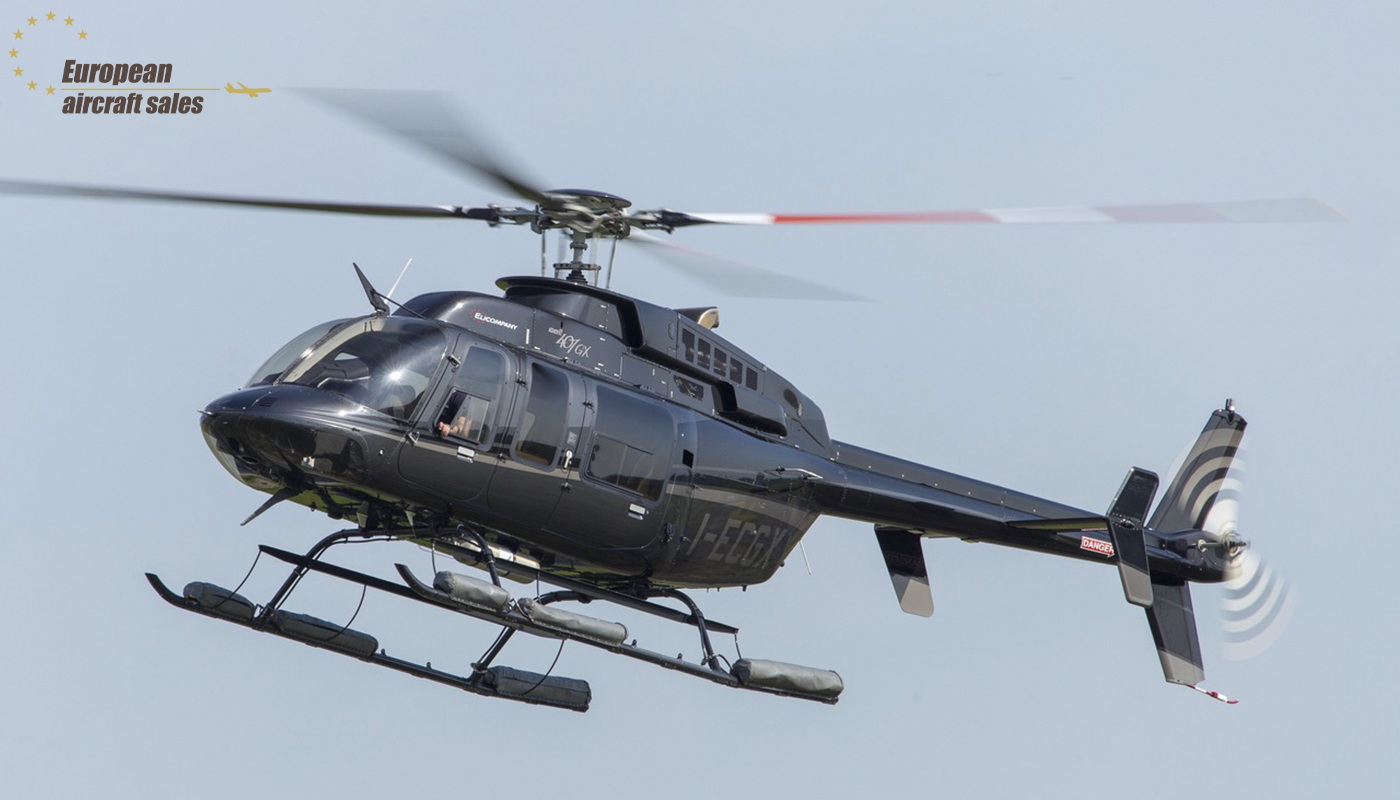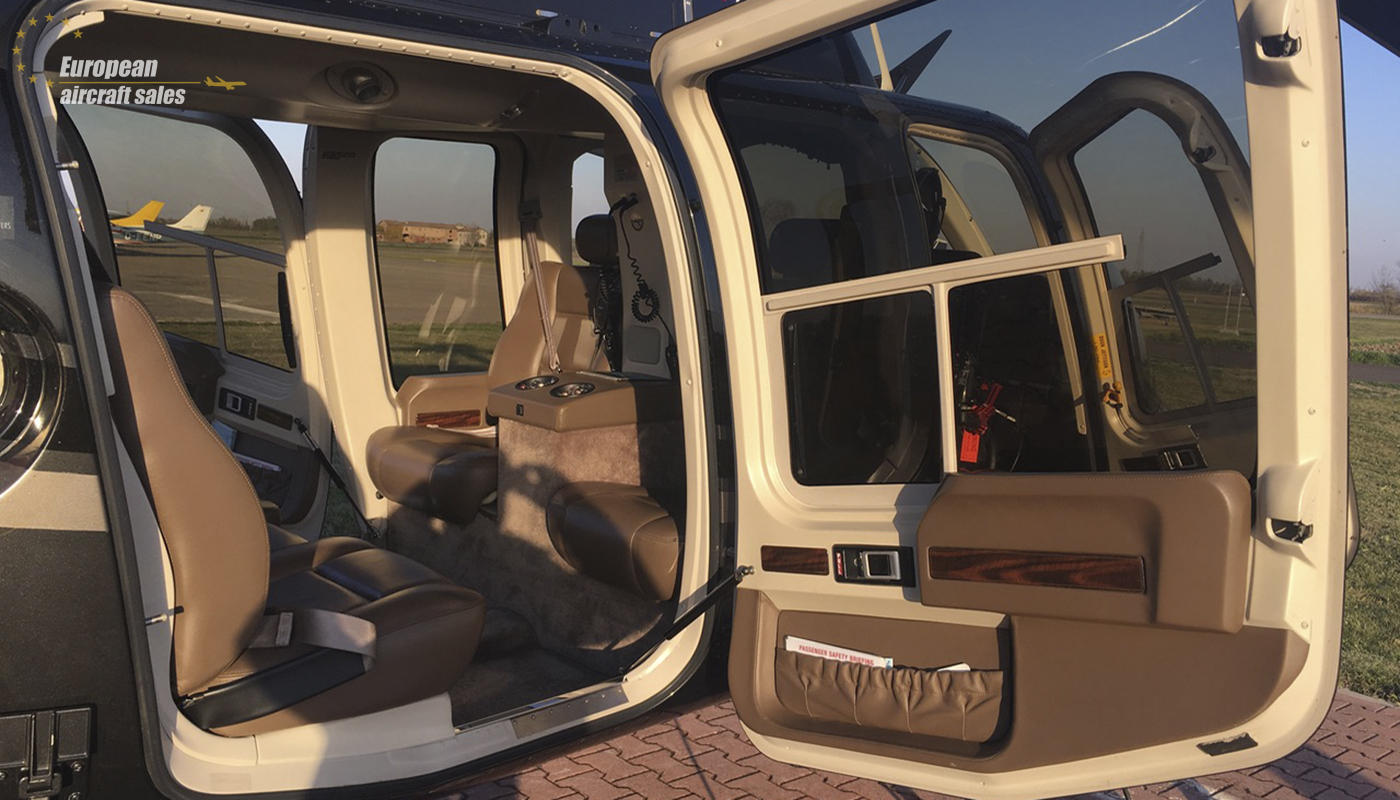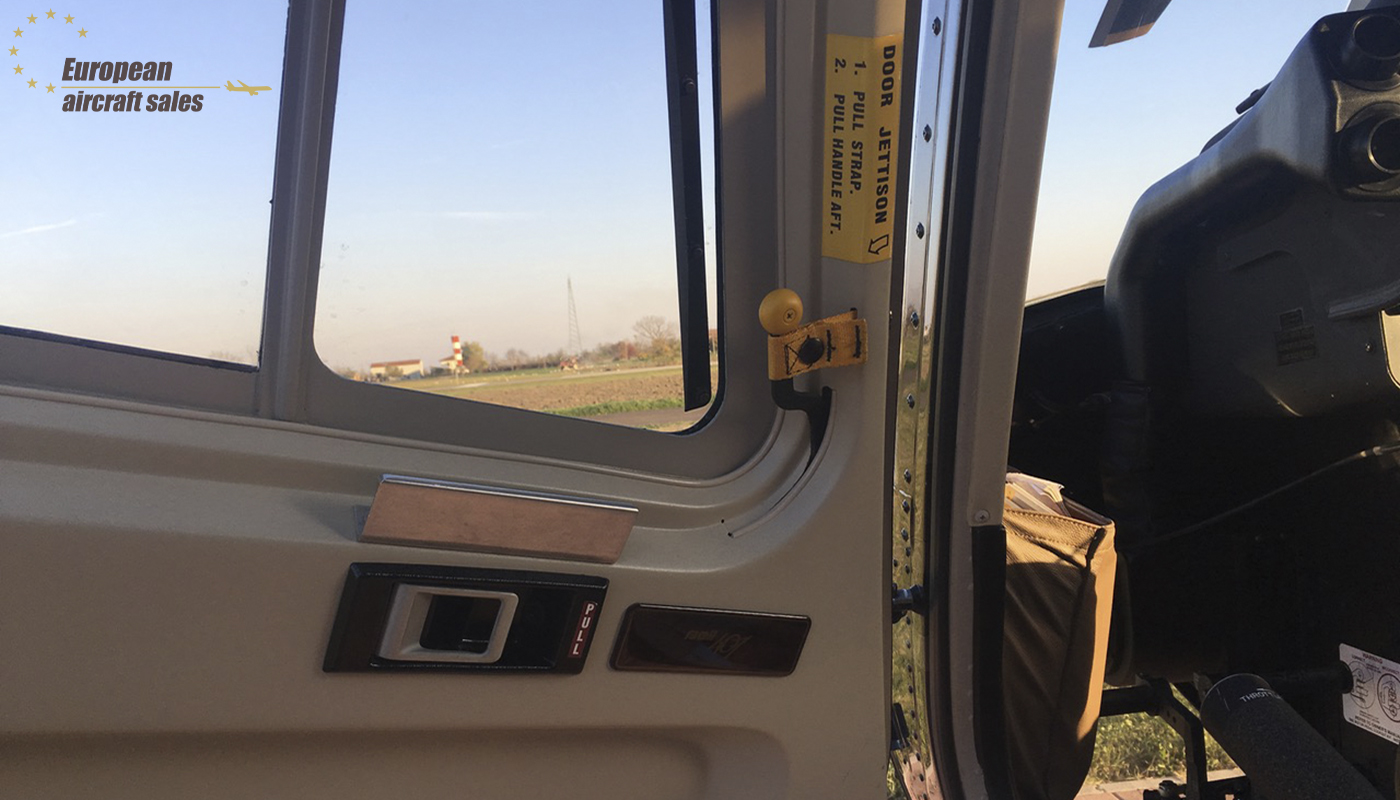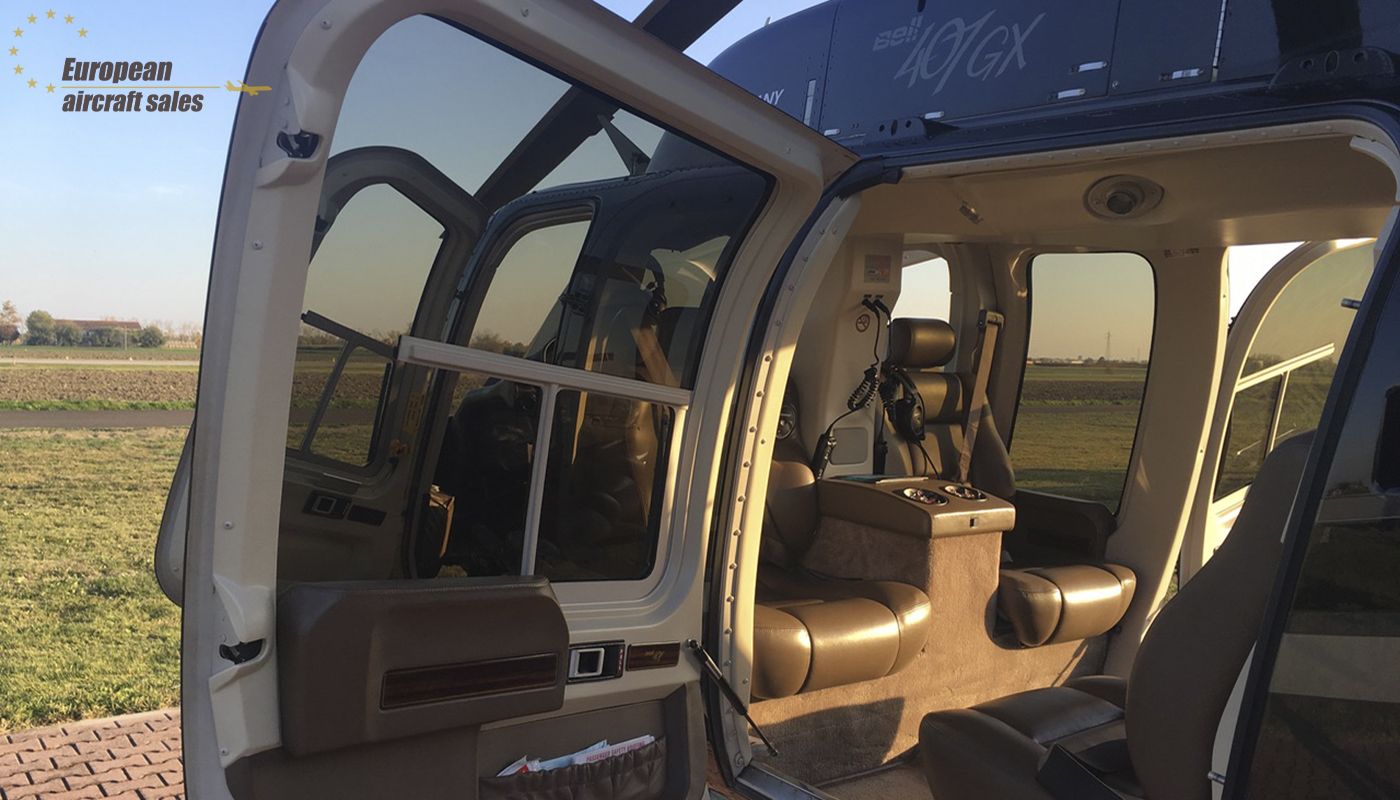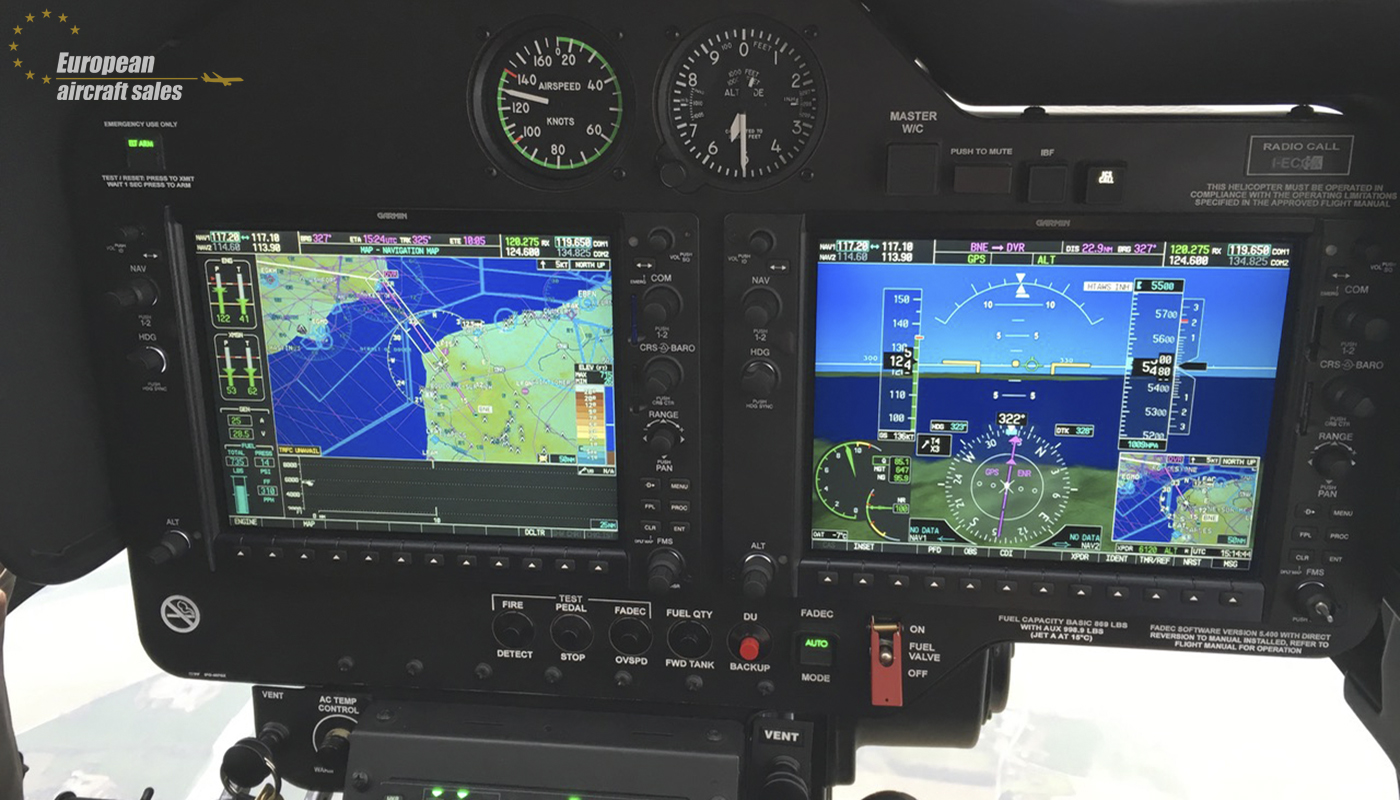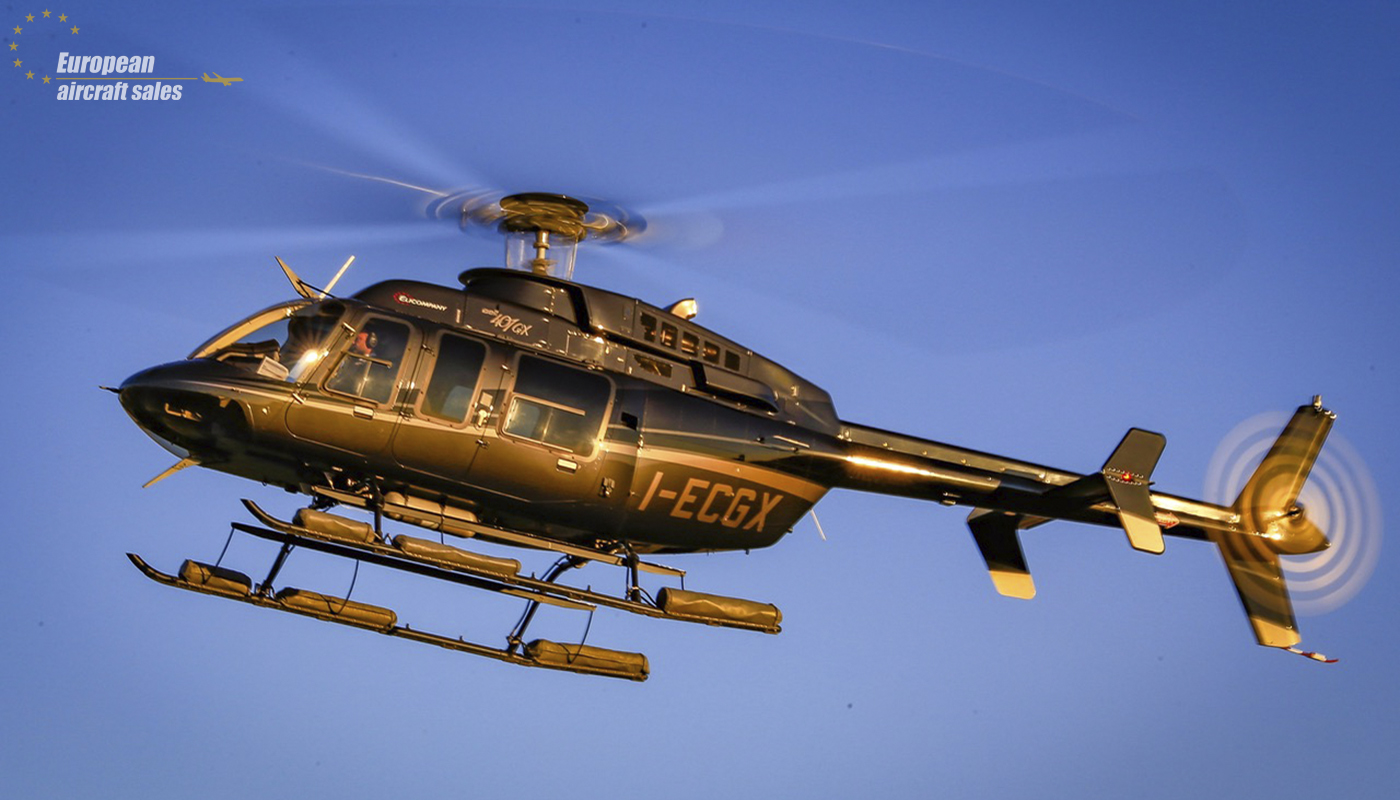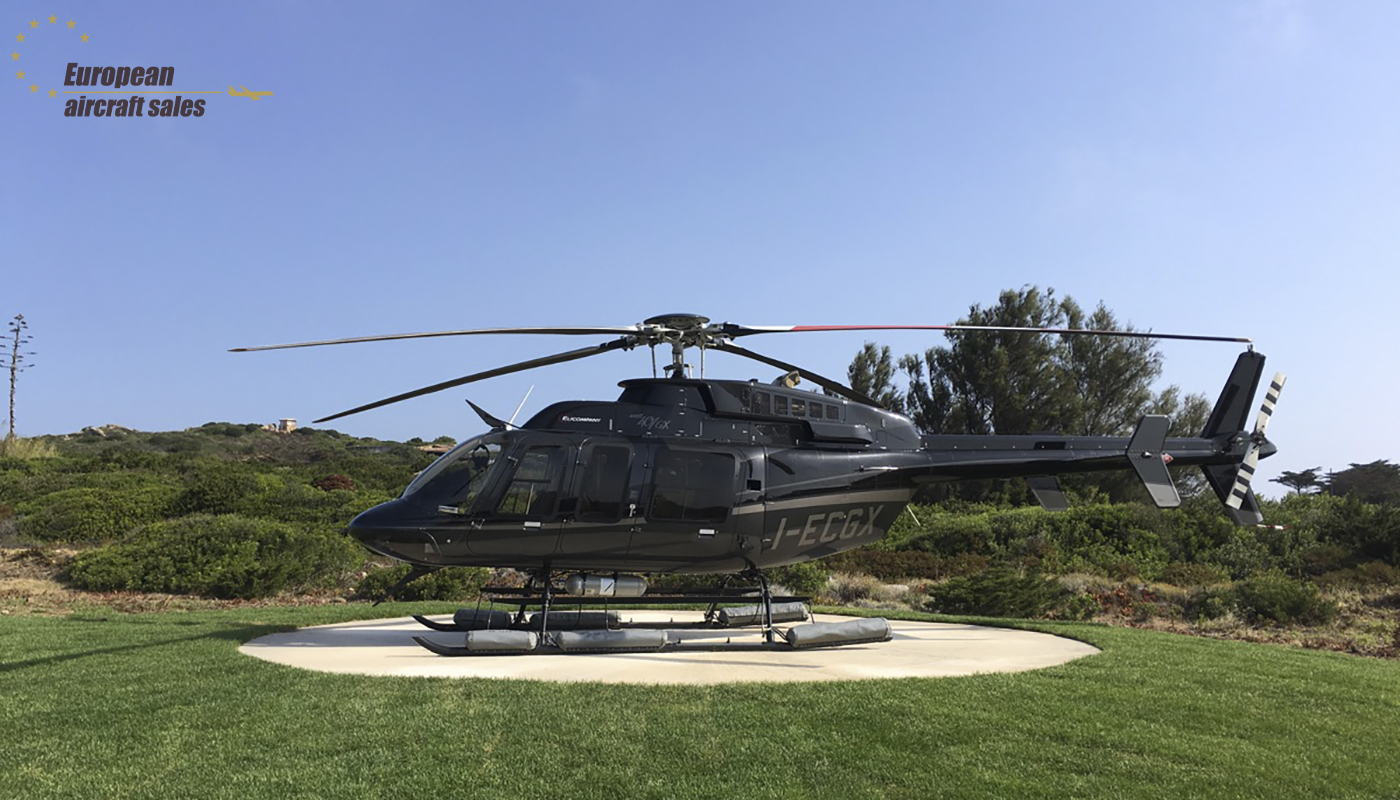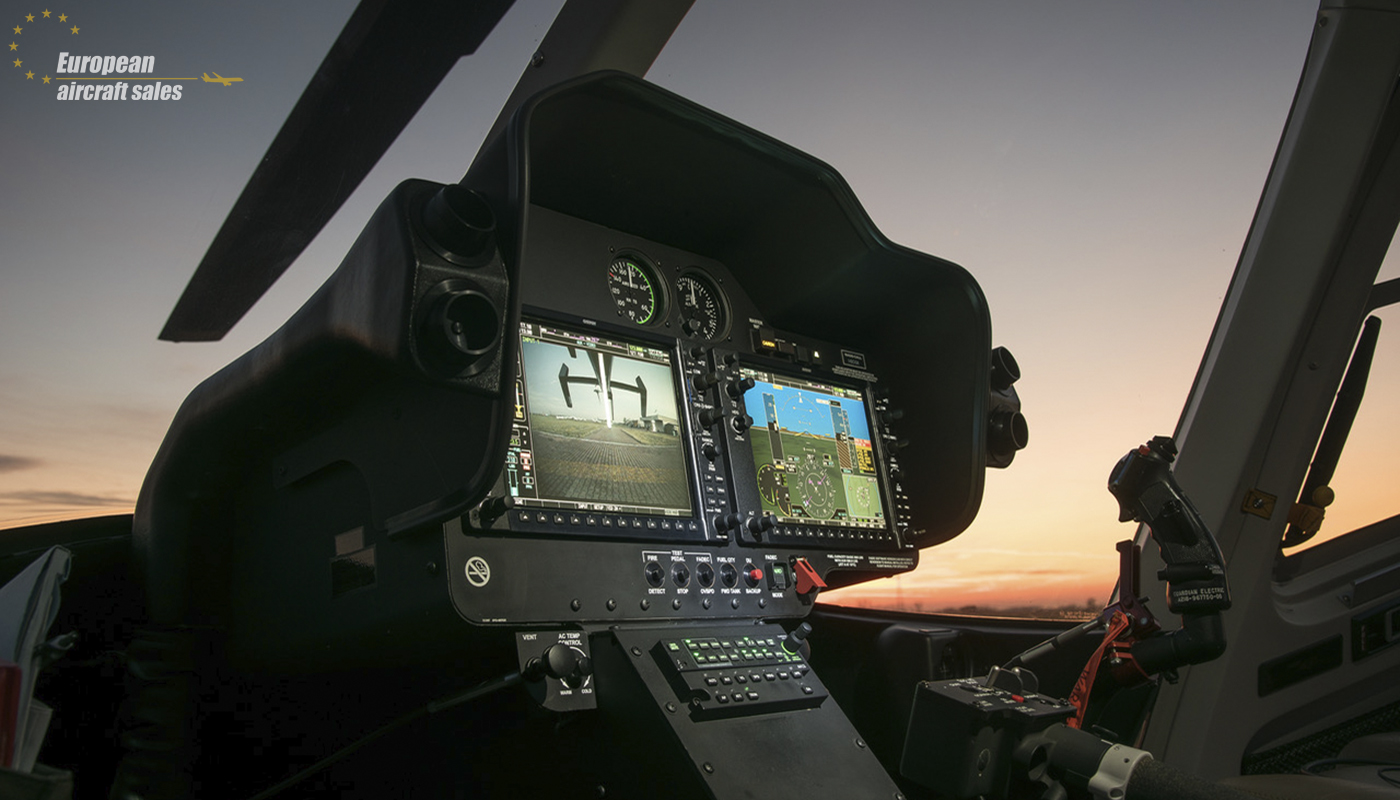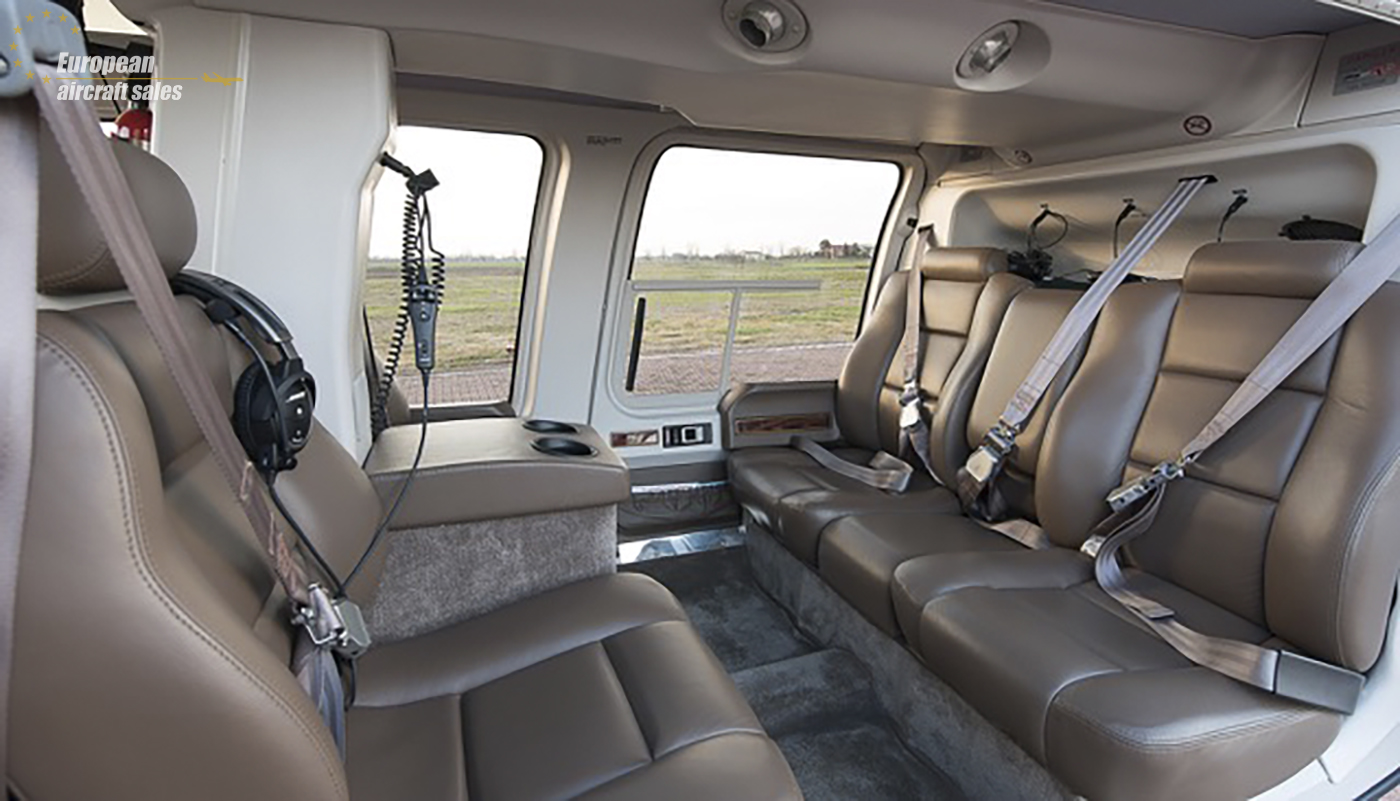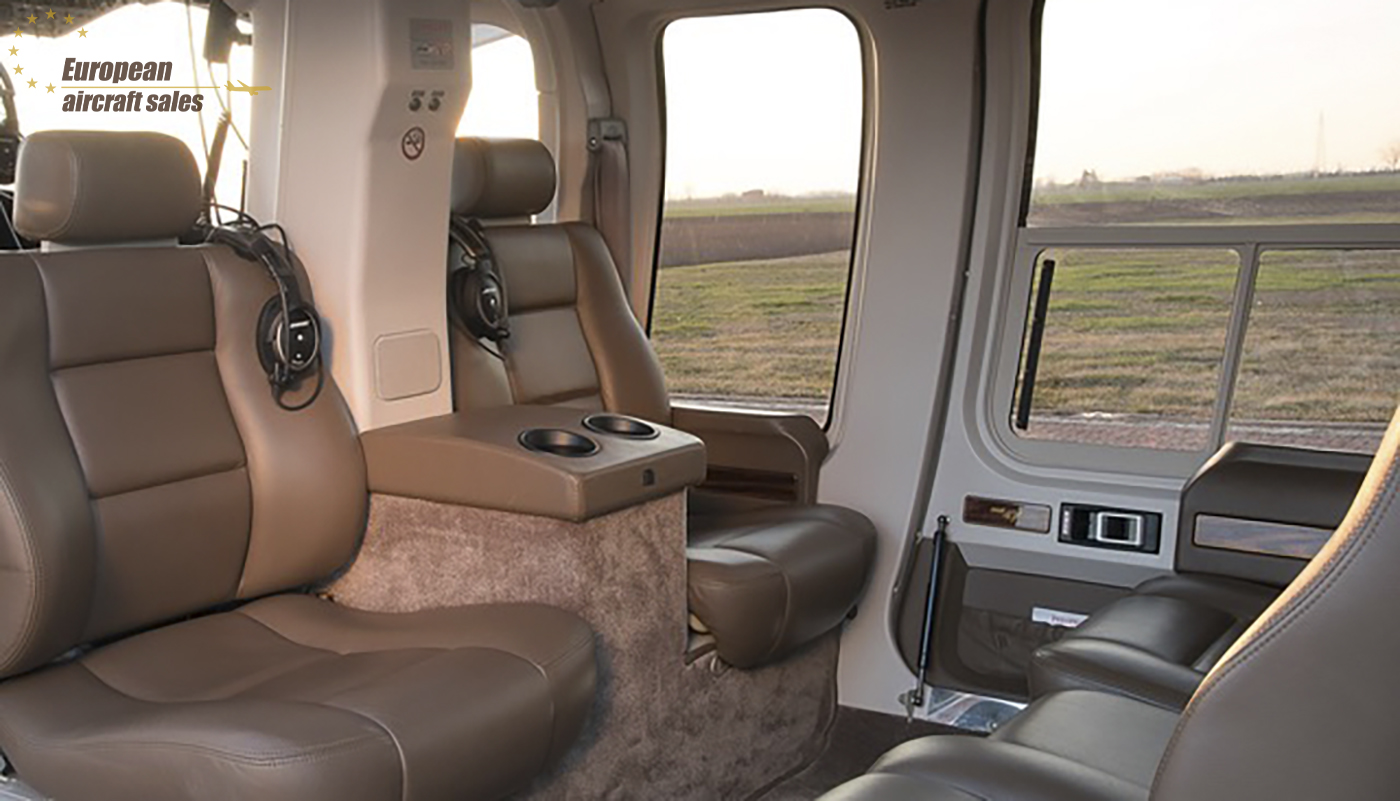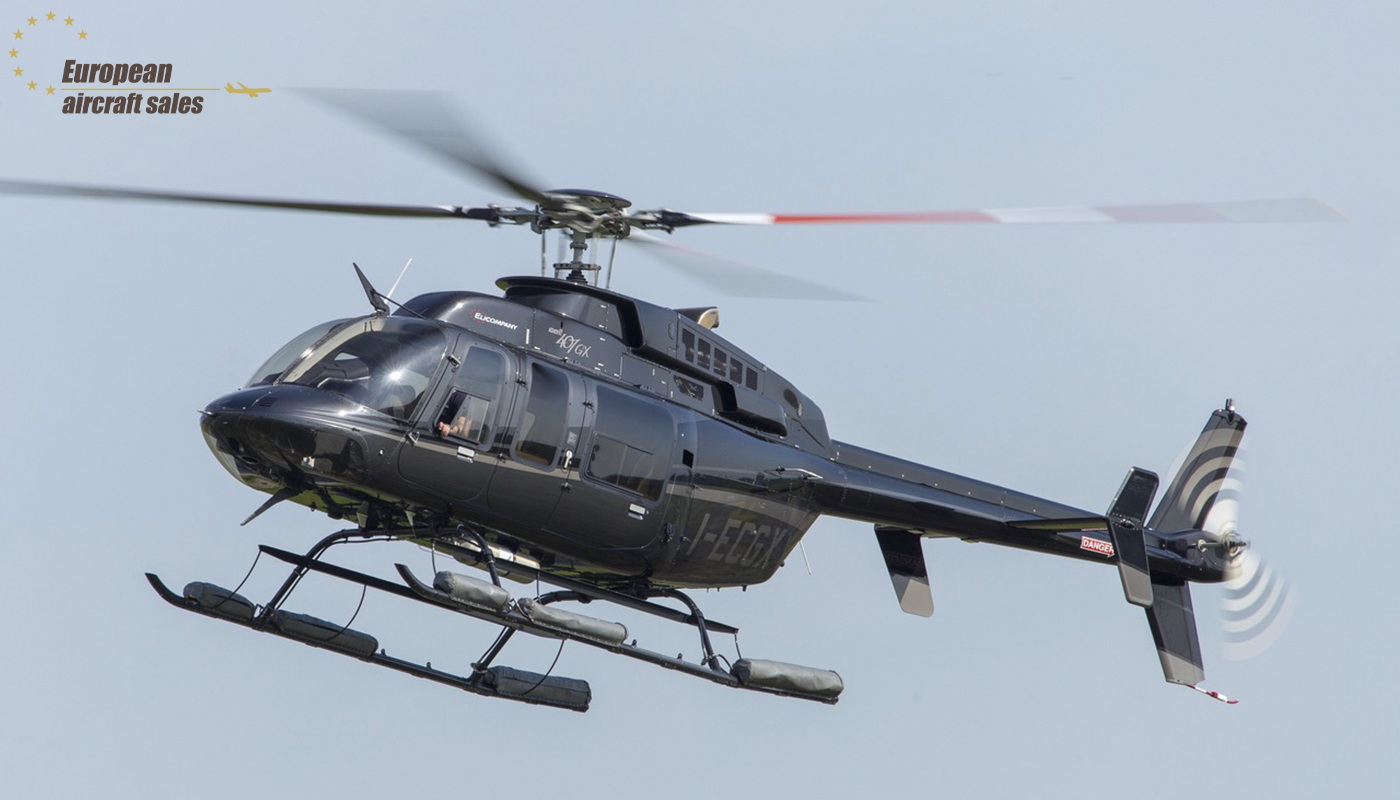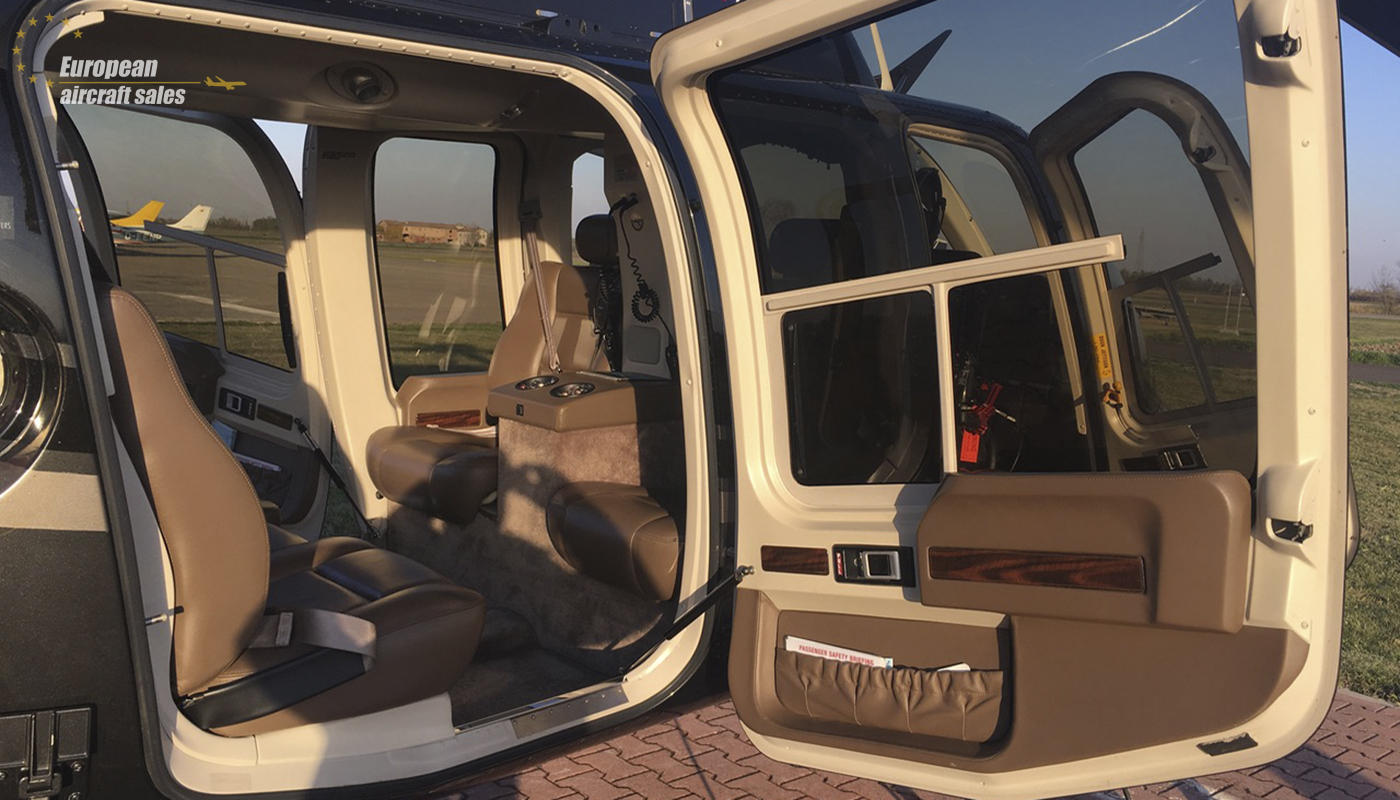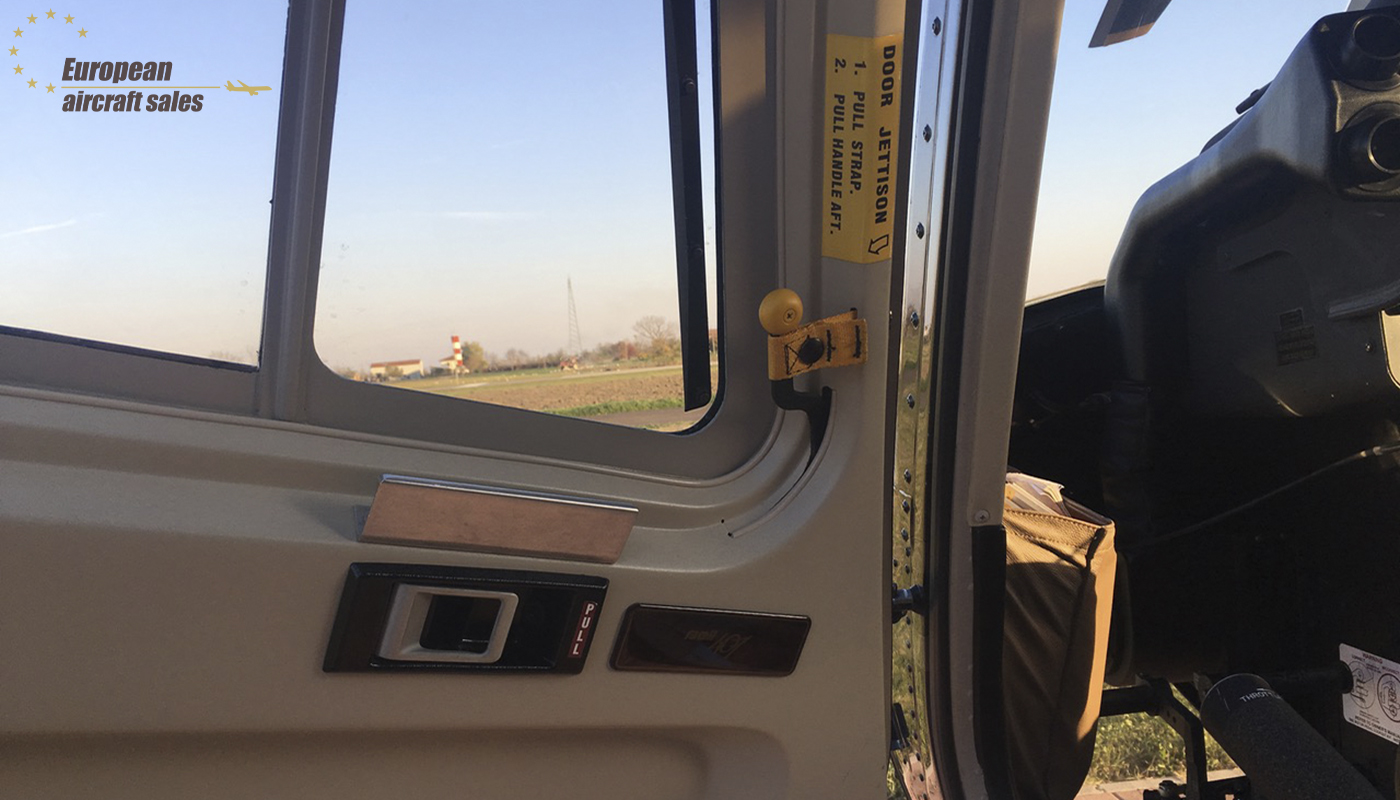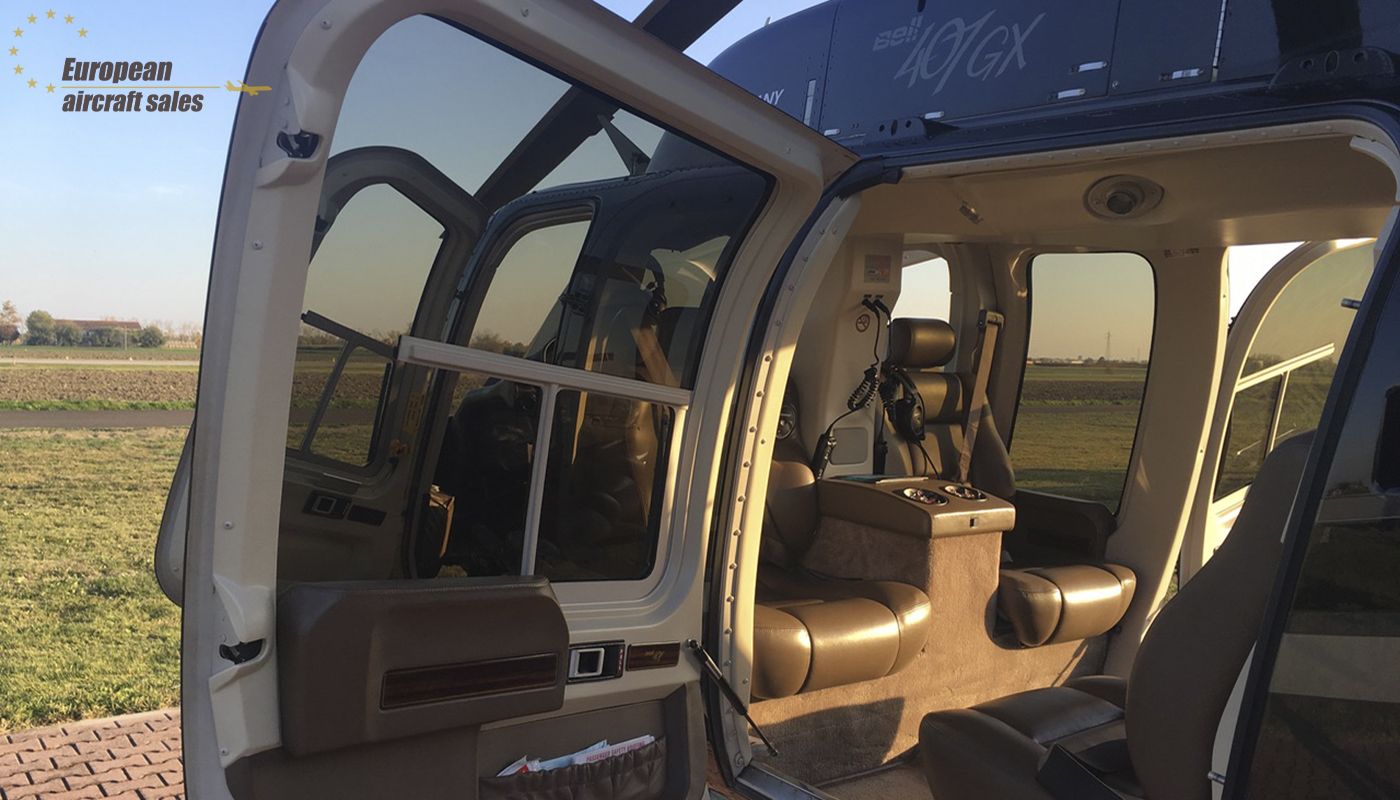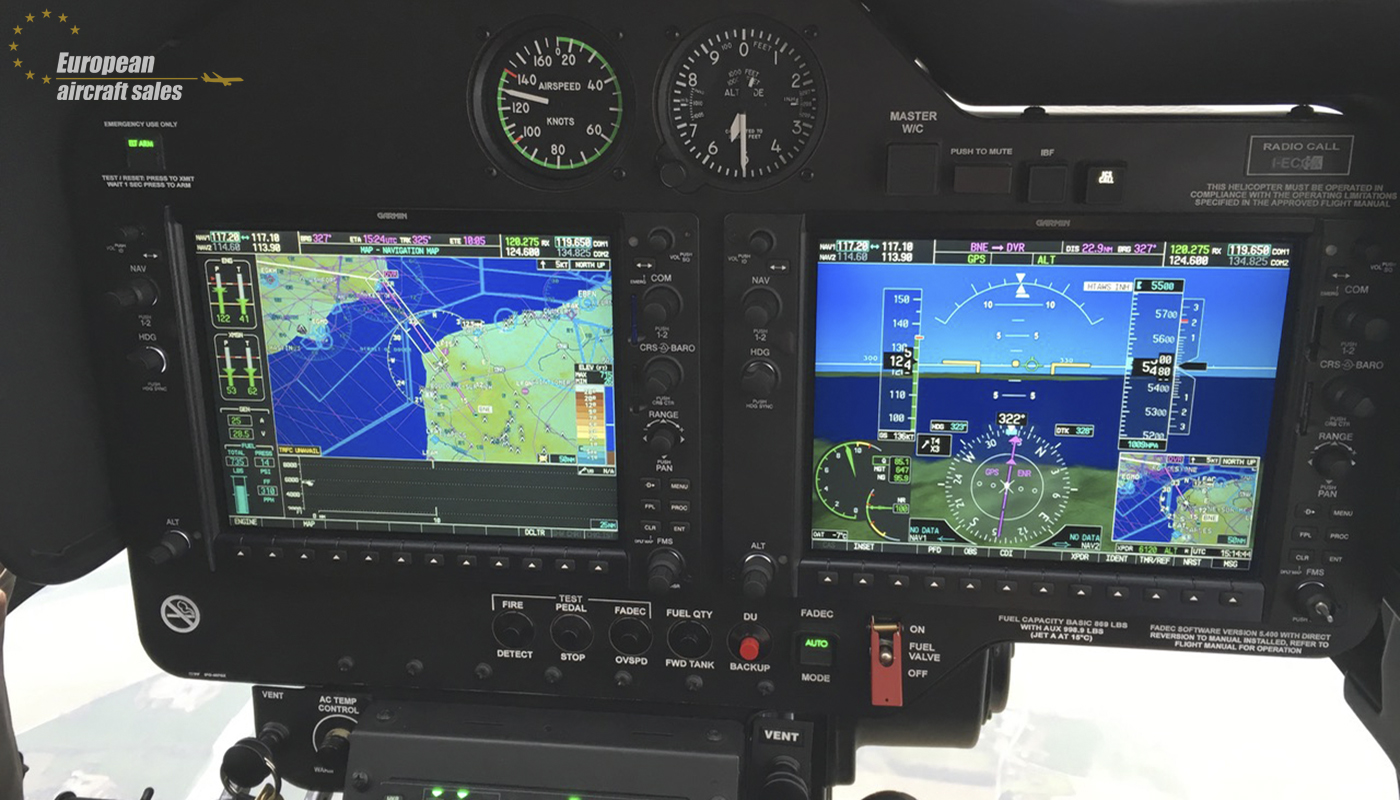 2014 Bell 407GX, I-ECGX, MSN: 54557

Asking price: USD 2,800,000 (ex. VAT)
This Bell 407 helicopter is in excellent condition and equipped for a fully VIP operation! European Aircraft Sales is proud to offer this beautiful helicopter for sale to our clients! Highlights include:
– Complete Emergency Floatation Gear + Complete high skid gear with flitesteps.
– Delivered with fresh 12month/50/150/300 and 600 hours inspection.
– Bell 2-axis AFCS autopilot installed.
– One operator since new – always flown by highly experienced commercial pilots.
– Best VIP configuration you can have.
– Amazing paint scheme and interiors – Original paint and interiors in extremely excellent condition.
YEAR: 2014
TTSN: 3631,5 hrs (October 2022)
LANDINGS: 7005
MAIN ROTOR: 3631,5 hrs.
TAIL ROTOR: 3194,5 hrs.
Garmin G1000 glass cockpit
Bell 2-axis AFCS autopilot
Radar Altimeter – RA4500 FreeFlight
Artex C406-NHM ELT Provisions
Artex C406-NHM ELT w. PGM Adaptor
28 Amph battery
Jettisonable crew doors
Dual controls
High skid gear w. flitesteps
LED Lighting (int/ext)
M/R Blades – High vis
Rotor brake
Tail rotor camera
Wire Strike protection system
Headliner – standard w. AC ducting
Cargo hook provisions
Cockpit storage kit
5250 lbs. Max. gross weight kit
Interior trim – corporate
Soundproofing – corporate
Armrests – corporate
Passenger and crew seats – corporate
Engine fire detector
Expanded avionics shelf
AAI Bell 407 Vertical Antenna Mount Kit
AAI Bell 407 Dual Control Safety Kit
Passenger photo windown L/H – Med. Grey tint
– as loose equipment, brand new, never installed
AAI Emergency float system
Bleed air heater w. windshield & chin bubble defrost
Automatic door openers for cabin doors
Locking fuel cap kit
Baggage compartment edge protector
Baggage floor protector
Pre-flight kit
Inlet barrier filter w. access door
Spacemaker & cover
Automatic door openers for crew doors
Air conditioner w. dual forward evaporators
7 place ICS system with Passengers ICS call
Cabin tinted windows.
Power socket in cockpit console