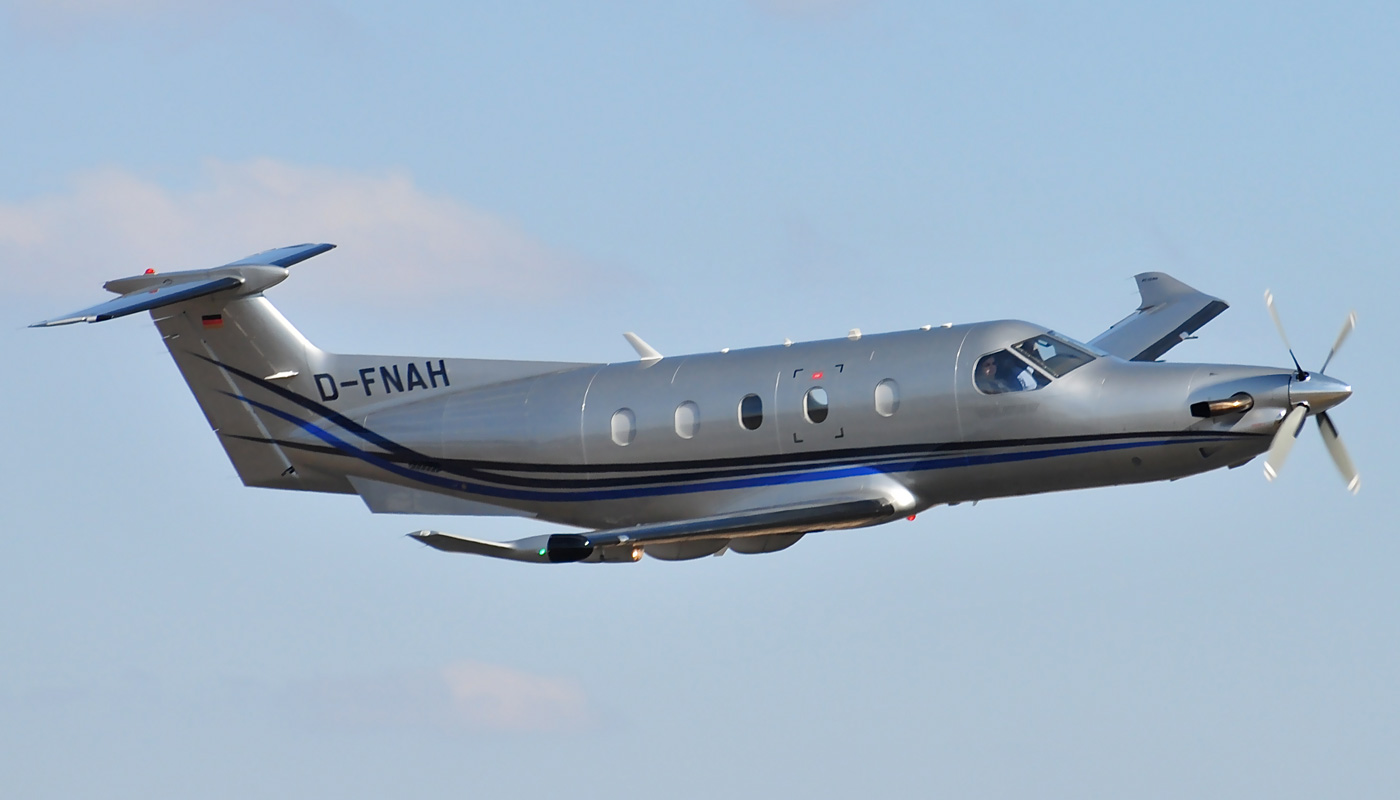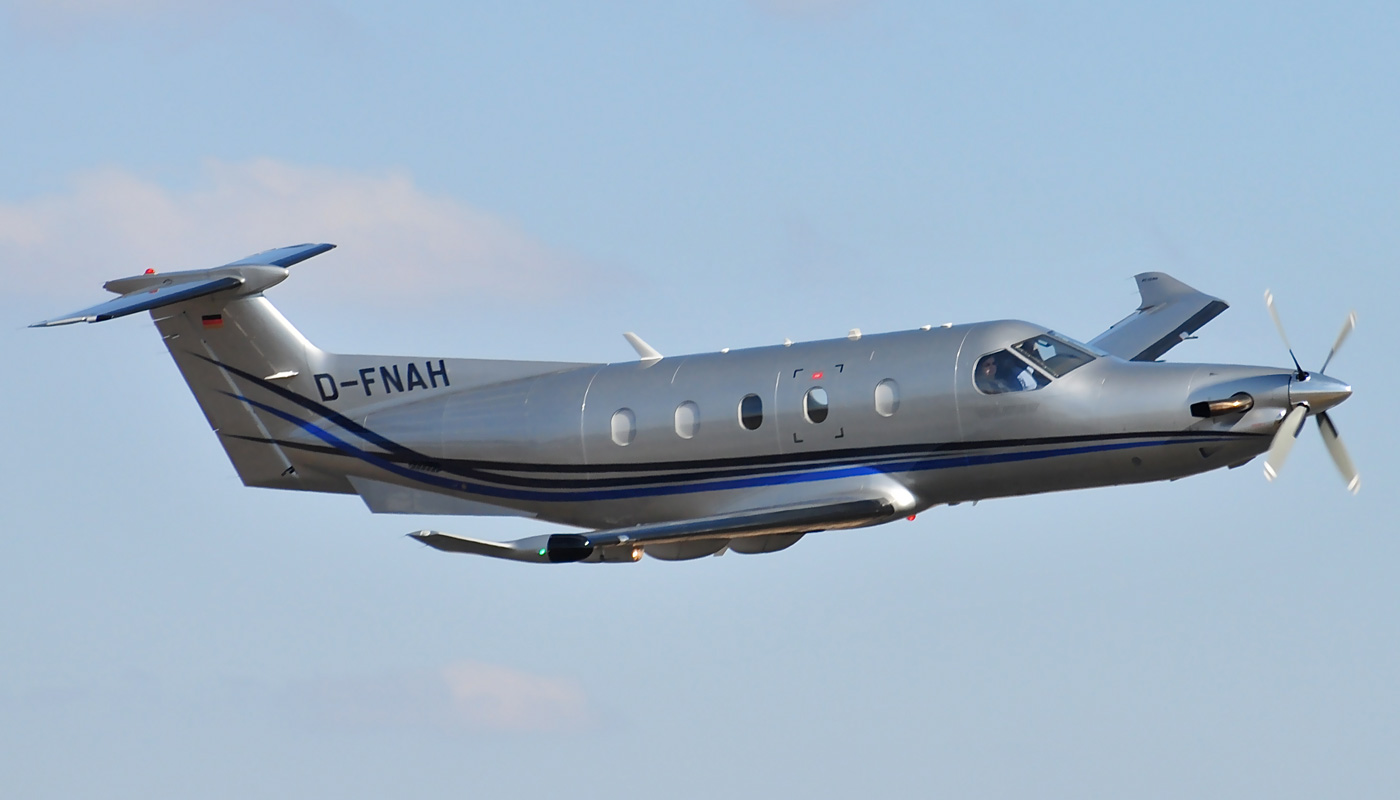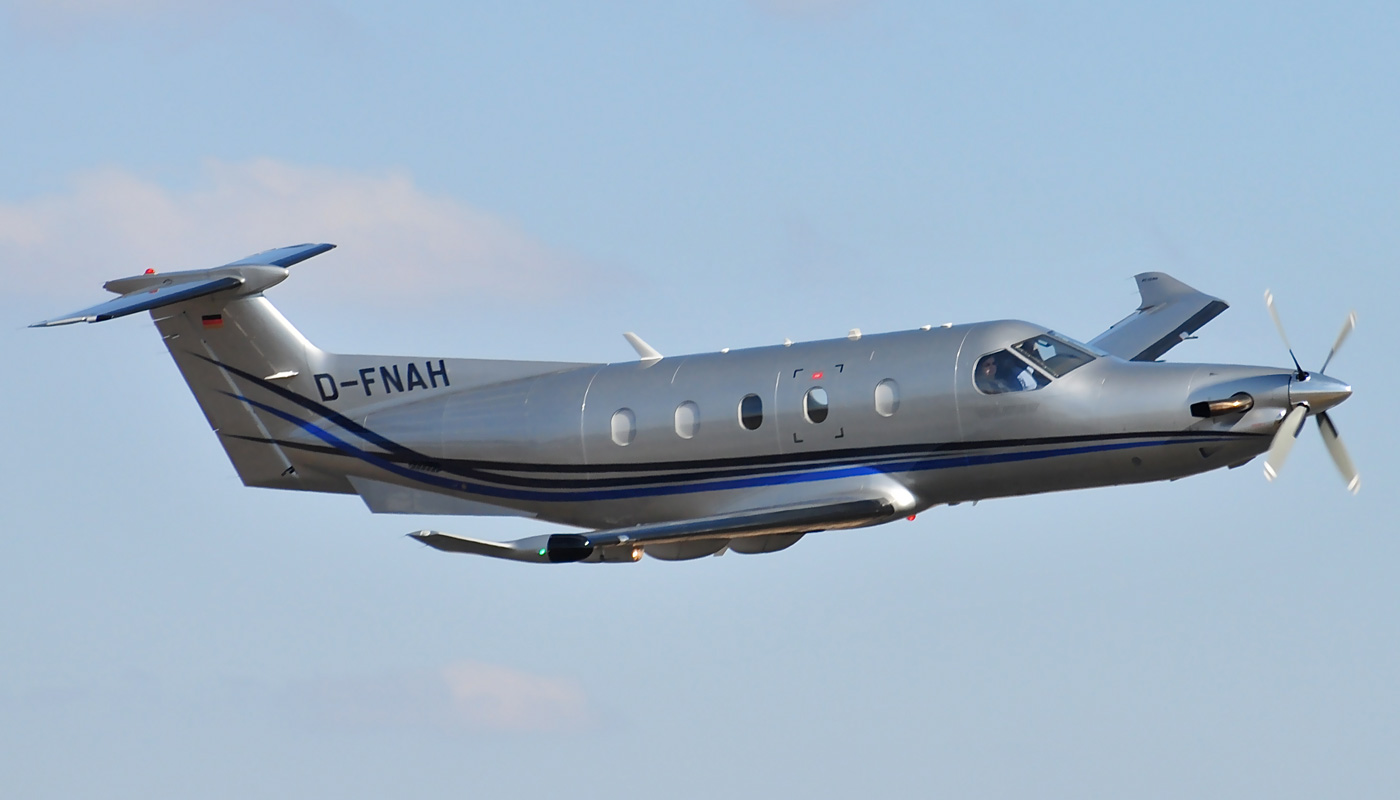 2005 Pilatus PC-12/45, Reg: D-FNAH

Asking price: SOLD
The Pilatus PC12 has gained a reputation as an outstanding, versatile, performing, reliable and operationally flexible aircraft. The PC12 is in operation around the globe in more than 1000 units (since 1995), still growing with 65-100 units produced annually.
The PC12 is found very popular among executive transportation for private companies, air ambulance operators, cargo operators, airline/taxi operations, governmental and military transport, and special mission operations. With one of the largest cabins in its class, the PC12 is available with a fully enclosed toilet onboard.
The aircraft has short runway performance and is approved to land on any kind of runway. The PC12 has got a 1500 nm range at high speed with 3-pax NBAA IFR. It has a standard forward passenger door and a rear cargo door. The Pilatus PC12 has furthermore single pilot certification IFR FIKI (flight into known icing).
YEAR: 2005
Total Time Since New: 1993 hrs
ENGINE: 1993 hrs SNEW
PROPELLER: OH due November
CONFIGURATION: Executive Platinum 6+2 seats.
AVIONICS 5 tube Honeywell EFIS 5", including:
Garmin GMA 340 Audiopanel
Dual Garmin 530 GPS
Dual Garmin 330 Transponder Mode S
Enhanced Honeywell Weather Radar RDR 2000
Honeywell KMD 850 Multifunction Display
Honeywell KMH 880
E-GPWS / TAS Honeywell KR 87ADF
Honeywell KN 63 DME
Honeywell AHRS LCR 92 Dual 2nd AM 250 Altimeter and Diversity Antennas
Honeywell Radar Altimeter KRA 405B
Additional airconditioning
2nd Battery Lead ACID
2nd Chip Detector accessory
Gearbox Cabin 12 VDS Outlets 6 ea.
Noise Cancelation Head seat
BOSE Pilot / Copilot ELT Interface ( Incl. ELT 406 MHZ)
Recognition Lights (Flap Fairing L/H & R/H)