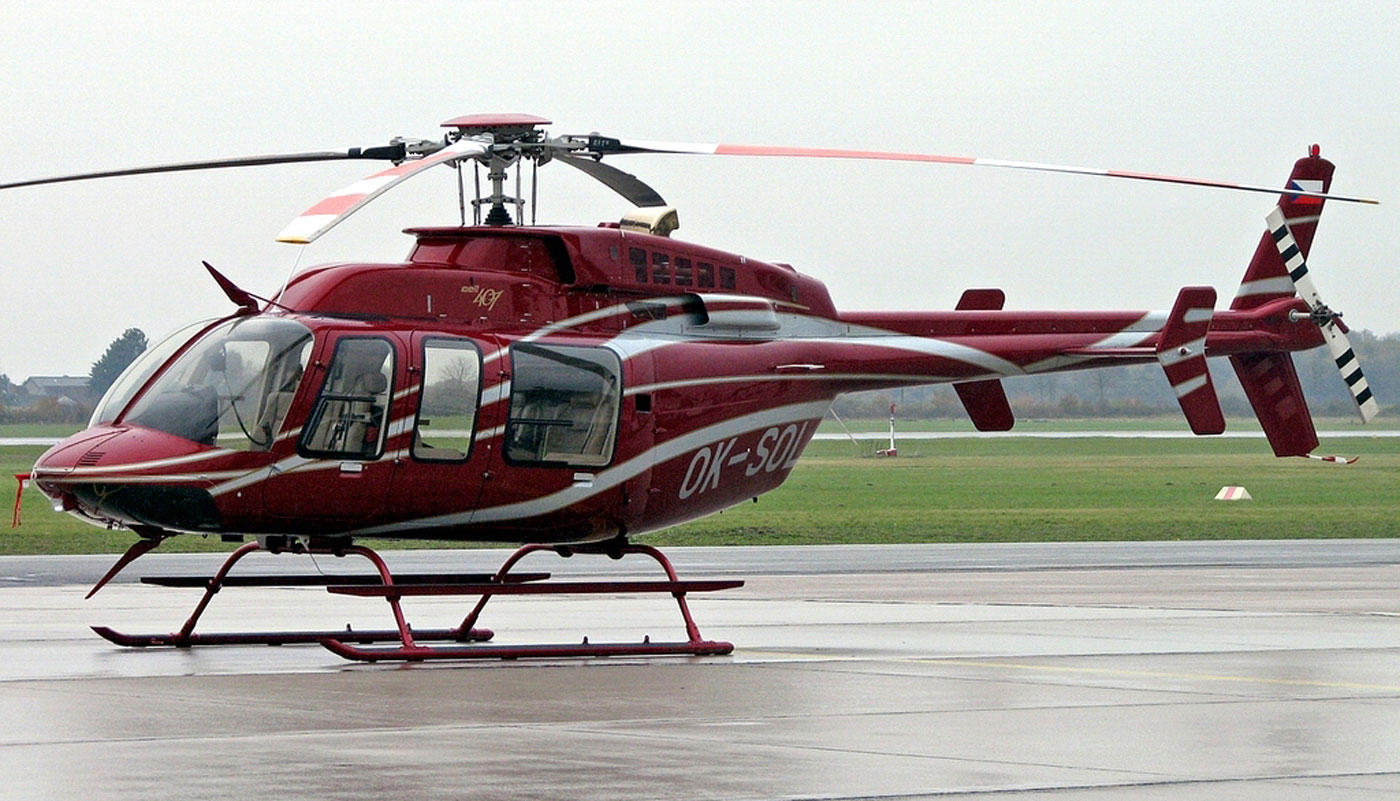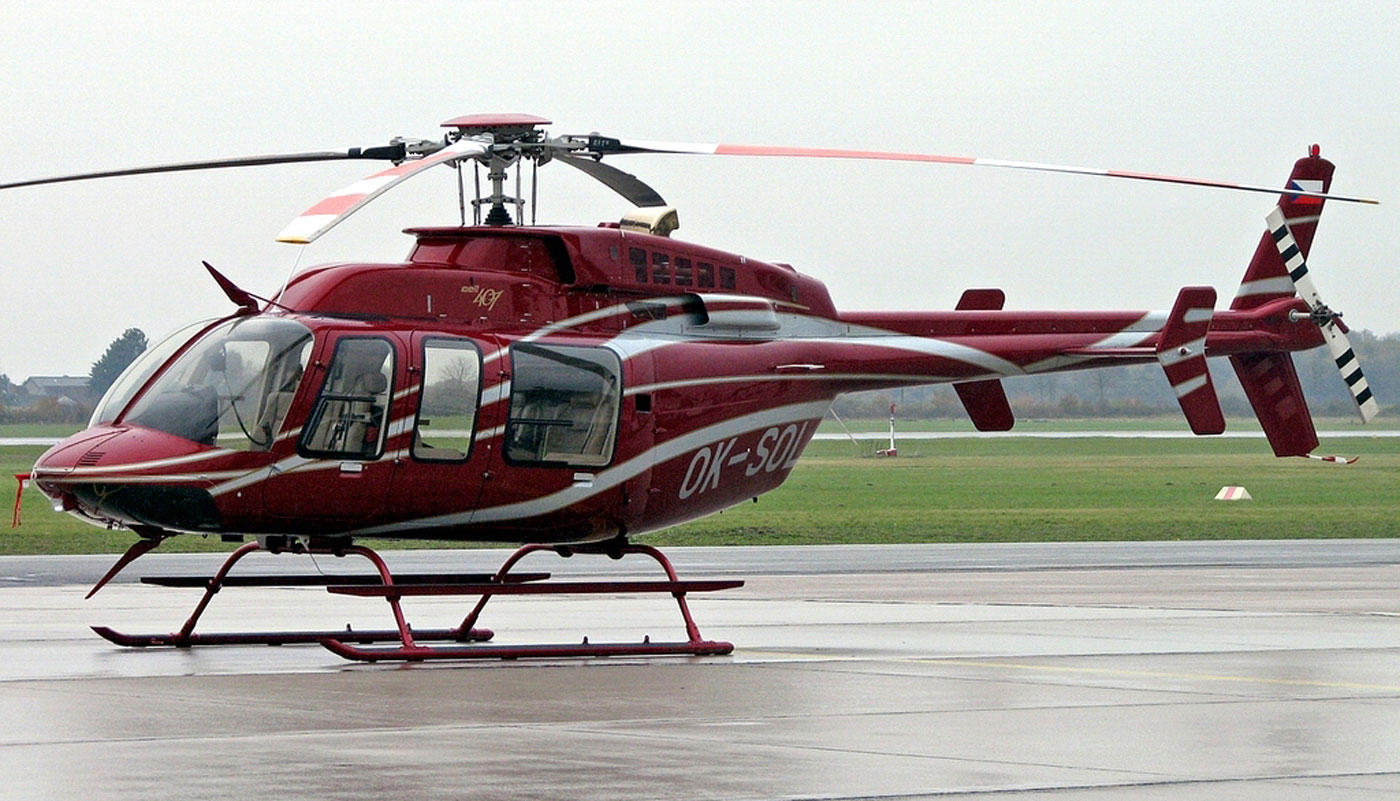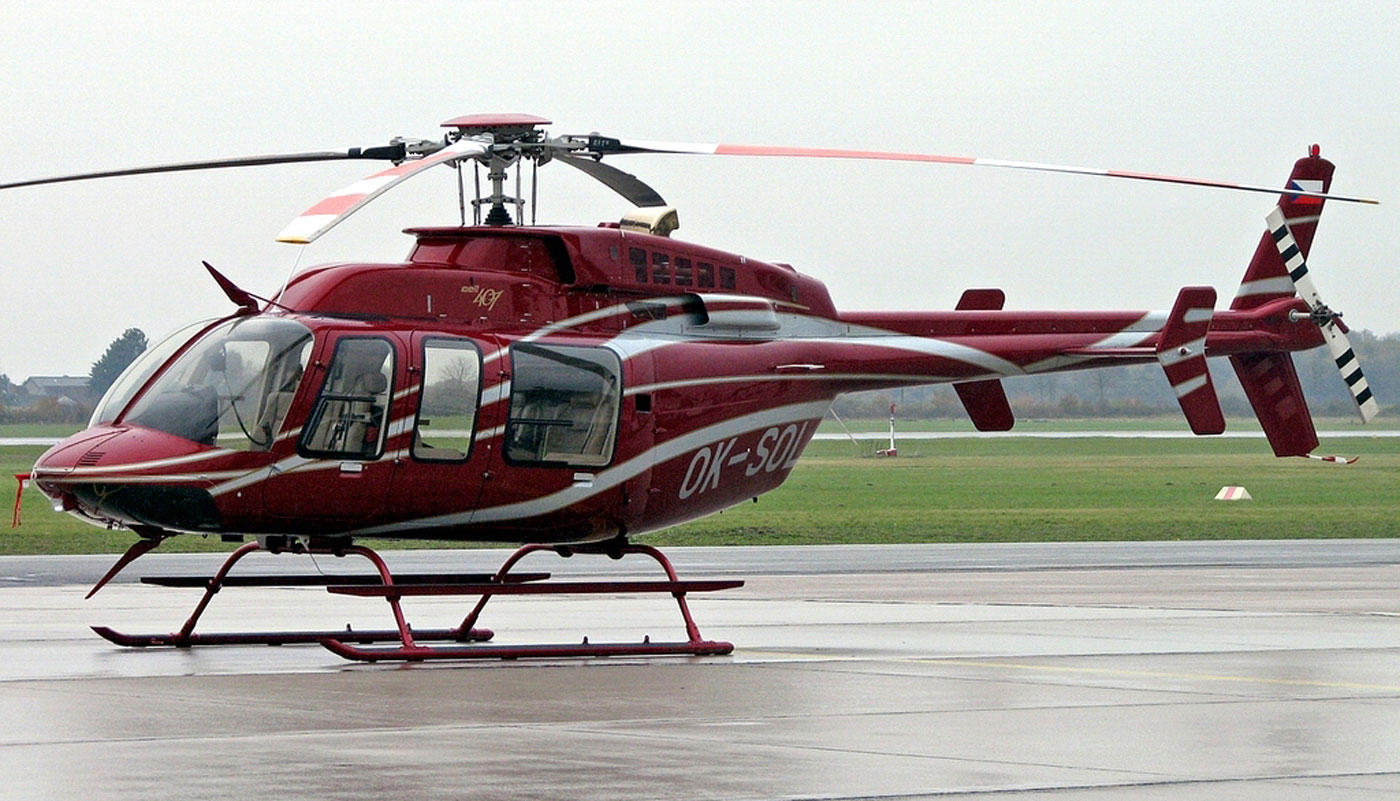 2006 Bell 407, Reg: OK-SOL

Asking price: SOLD
The Bell 407 is a four-blade, single-engine, civil utility helicopter; a derivative of the Bell 206L-4 LongRanger.
The 407 uses the four-blade, soft-in-plane design rotor with composite hub developed for the United States Army's OH-58D Kiowa Warrior instead of the two-blade, semi-rigid, teetering, rotor of the 206L-4.
The Bell 407 is frequently used for corporate and offshore transport, as an air ambulance, law enforcement, electronic news gathering and movie making. The Bell 417 was a variant of the Bell 407 based on the Bell ARH-70.
YEAR: 2006
Total Time Since New: 1378
ENGINE: N/A
CONFIGURATION: 5 seat VIP. 3 seats forward facing in rear + 2 aft facing behind pilot seats. Single pilot aircraft, so possible 6th passenger in co-pilot seat.
Avionics Console
Bose Headsets x 7
Honeywell KY 196B (8.33KHZ) Comm
Garmin GNS 430 GPS/COMM/NAV
Chelton EFIS With Primary and Multi Function Screens
Garmin GTX 330 Mode S Transponder
Garmin GMA 340 Audio Panel
Emergency Location Transmitter Artex C406- 1HM Remote – 3 Frequency
United 5035 Encoding Altimeter
Cyclic Switching
Avionics Master Switch
Steerable Landing Light
Bell 407 VFR Specification
Corporate interior
Corporate Soundproofing
Corporate Armrest
Sand Leather Corporate Seating
Dual Controls
Auxiliary Fuel Tank Provisions
Auxiliary Fuel Tank Equipment
Particle Separator with 407H-500-1 Engine Bleed Network
28 Amps Battery
5250 Lbs Max Gross Weight
High Visibility Main Rotor Blades
Rotor Brake
Cabin Floor Protectors
Baggage Floor Protectors
Door Opener Kit
Headset Retention Brackets
Window Locks x 4
Bleed Air Heater With Windshield and Chin Bubble Defrost
Hat Bin Shelf
Cockpit storage kit
Boot Space maker
Dual Control Hangers
Adjustable Pedals
Locking Fuel Cap
Preflight Kit (steps and handles)
High Skids with Flite Steps
Wire Strike Kit