Business aviation proves a powerful tool to the best managed companies in North America
Have you ever considered whether business aviation could be a good idea for your company?
Then you should take the time and read this recent study by NEXAA. They have some interesting findings when comparing business aircraft users vs non-users between the top 500 companies in North America.
NEXAA looked into the correlation between successful companies and users of business aircraft, and we will just let the numbers in the illustration below do the speaking!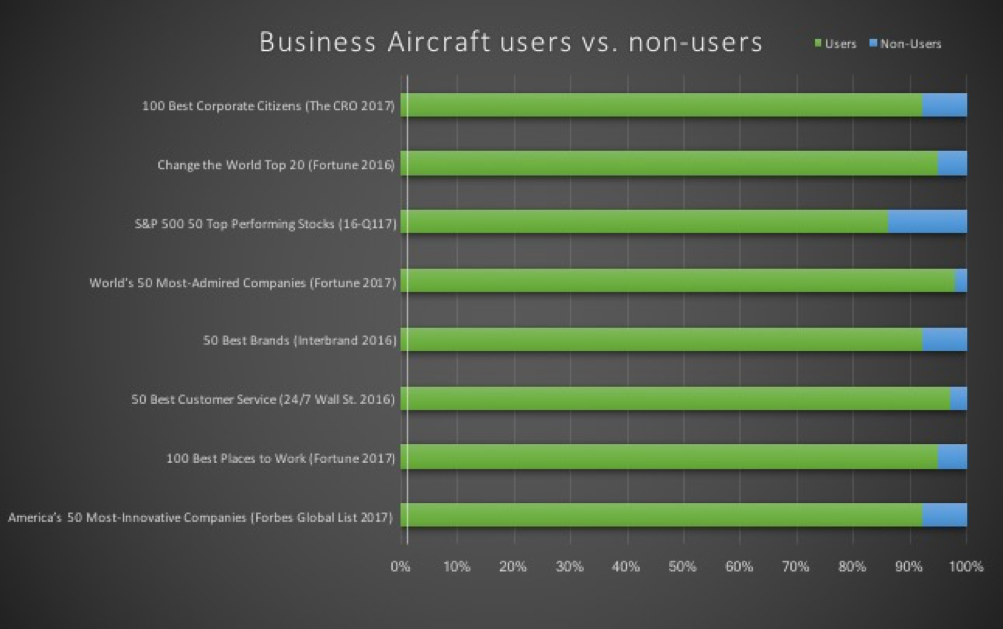 If you are interested in more information about the study you can find it here.