Factory new Piper M350 delivered!
Last week a very happy client picked up his factory new Piper M350 at our office in Hans Christian Andersen Airport!
We could not have wished for better weather in which he could take off, but it has been very hot in Denmark these days! Just look at the heat shimmer, as the aircraft waited for take-off on the runway.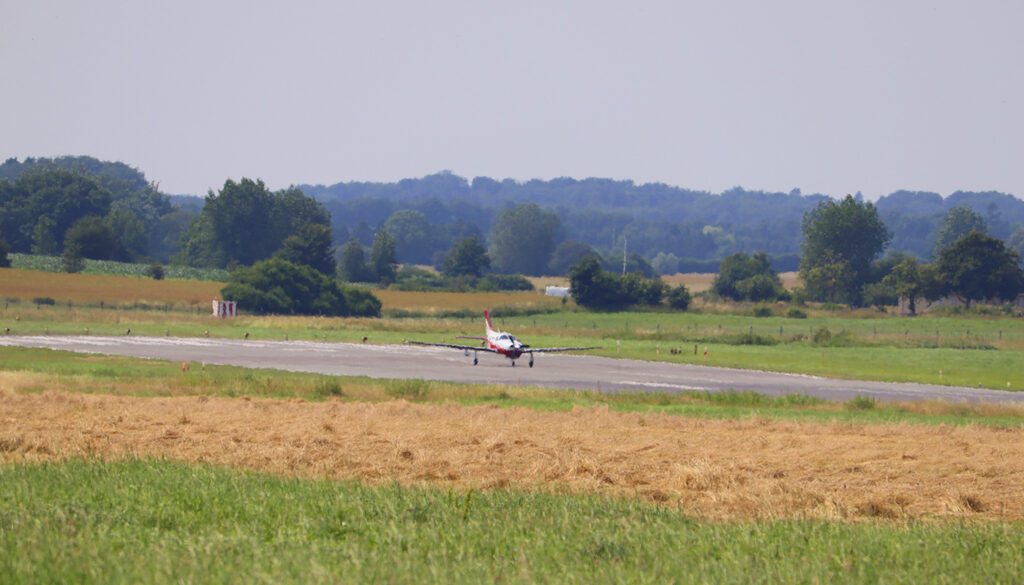 The Piper M350 sports a pressurised cabin and a 350 horsepower Lycoming piston-engine, leading the piston pack with an impressive 213 KTAS cruising speed. It will comfortably cruise at up to 25,000 ft, with a range of up to 1,343 nautical miles. With standard dual turbochargers, the new owner can also expect a consistent fuel burn at any altitude keeping operating costs down.
A beautiful machine leaving Hans Christian Andersen Airport, off to many great hours in the sky!
We wish both owner and aircraft lots of tailwind and many happy landings!