Most aviators dream about it, few actually do it.
Jens is one of those, who did it. His dream was realized when he flew 60.000 km around the world in his single engine Cessna 182T Skylane and landed safely back home a summer day in 2007.
" Oh, its not such a big deal" Jens said when he landed, "I just wanted to travel, fly and experience the world." And that he did!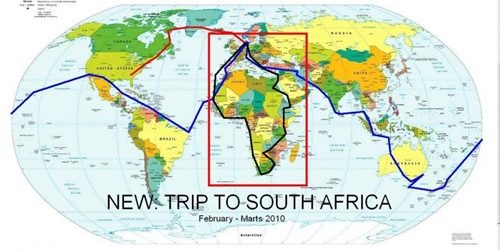 His journey around the world went without any major incidents or hiccups in part due to the ease-of use Garmin 1000 cockpit, the aircraft was brand new and the Internet offered experiences from around the world. Today he is left with many adventures to look back at, with great affection and we have been so fortunate to get permission to share with you some images of his journey around the world, we hope you enjoy.
The 2005 Cessna 182T Skylane that flew him around the world was recently sold by European Aircraft Sales, and we are sure it will bring its new owner many good memories too.
You can read all about Jens' Journey on his own website here: http://hosbiz.com/index.php