M600 Receives EASA Certification
M600 Receives EASA Certification on the first day of EBACE 2017
Since the M600 first received its FAA certification in mid-june of 2016, the Piper Team have been working hard on receiving certification from the rest of the world. Now we can look forward to seeing this latest of Pipers aircraft M Models, in European Airspace.
The M600 is a a higher-performing version of its Meridian/M500. "With unique and innovative safety features for the single engine turboprop segment, the competitiveness of the M600 is further enhanced by the aircraft's performance and industry leading operating and acquisition costs." says Piper President and CEO Simon Caldecott. who is seen in this image below, receiving the certificate this morning.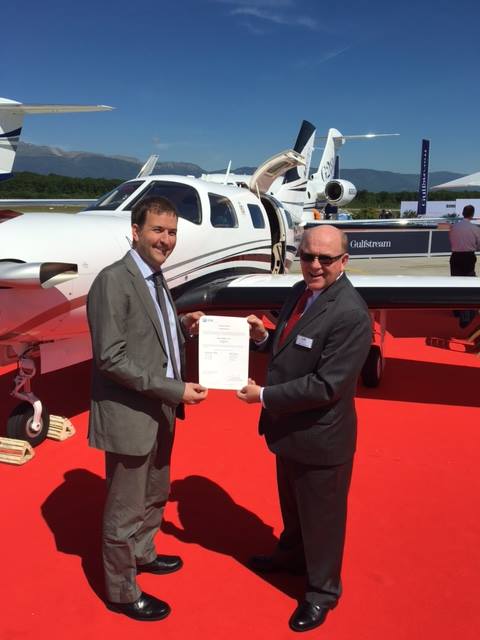 Read more about the difference between the Piper M500 and the M600 here.