Pressurized comfort and piston power in the Piper M350!
Welcome to European Aircraft Sales!
We are the exclusive dealer of factory new Piper Aircraft in Scandinavia, the Netherlands and the Baltic states.
We have more than 30 years experience in brokering pre-owned aircraft all over the world.
We are ready to assist you in any way we can, in regard to purchasing or selling an aircraft or helicopter.

European Aircraft Sales – International dealer and broker of new and pre-owned aircraft
European Aircraft Sales is the official and exclusive Piper aircraft dealer in all of Scandinavia, the Netherlands and the Baltic states. If you are looking to purchase a factory new Piper M600/SLS, Piper M500, Piper M350 or any of the other Piper models, we are here to assist you in any way we can. We offer you the proper guidance in relation to purchasing a new aircraft, and we help you with everything from customizing equipment list to choosing the right paint scheme.
Being a professional aircraft broker, European Aircraft Sales have specialized in selling pre-owned Pilatus PC-12, but have also sold numerous pre-owned business jets, including Cessna Citations, Bombardier Challengers and Learjets, Falcons, and various helicopters.
We have bought and sold aircraft all over the world for more than 30 years and we take pride in giving all of our clients the best possible service – both when they are selling an aircraft and if they need assistance with buying one.
For more information on how we work, please read more here: https://europeanaircraftsales.com/services/
We welcome you to our website and hope we can assist you with your next aircraft transaction.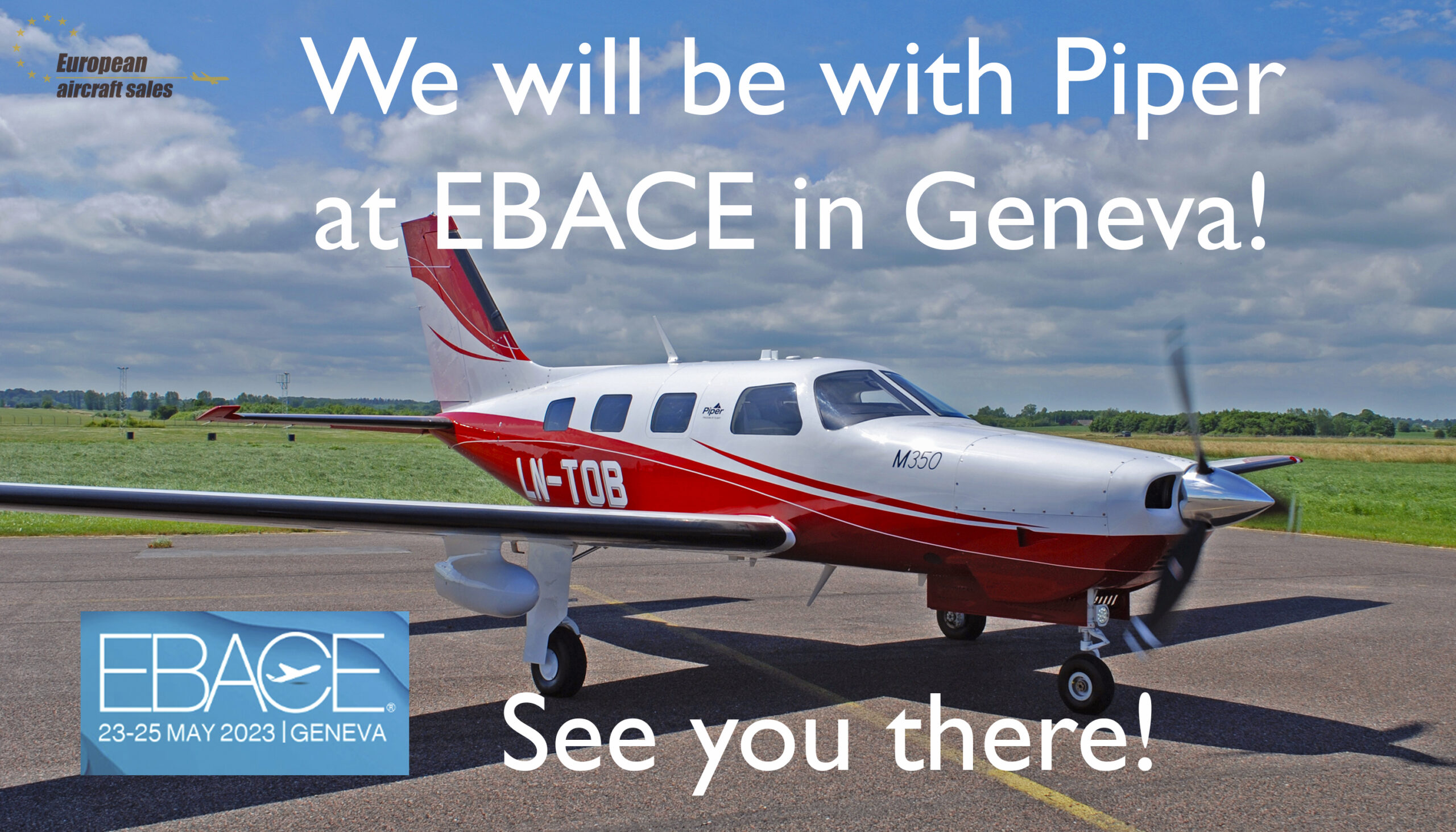 May 15, 2023
If you're going to be at European Business Aviation Convention & Exhibition on May 23-25 be sure to drop by the Piper Aircraft stand